It has been a little over 2 months since the wedding and we finally received our photos from the Almost Famous Ivan Tan! My poor HP laptop almost conked out under the sheer size of 600+ images. As there are many many pictures (not complaining), I'm going to split them up according to Day 1 - Gatecrashing & Tea Ceremony; Day 1 – Solemnization Soiree; and Day 2 - Shangri La Banquet.
After day 1, Ivan very efficiently cranked out some photos for day 2's banquet and I had also used them for my A-Z wrap-up here:
Wedding Bites (A-E)
Wedding Bites (F-J)
Wedding Bites (K-P)
Wedding Bites (Q-U)
Wedding Bites (V-Z)
BEHOLD THE OTHERS!
One looks simply delighted at the thought of torturing the groom and his posse, the other looks evidently concerned. Guys, you should know by now who was on your side that day.
Persistent pugs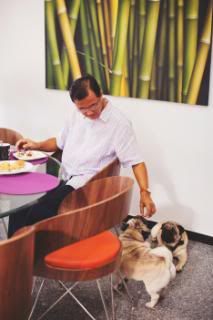 No surprises who gave into their charms...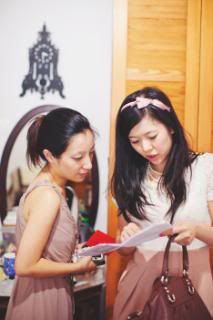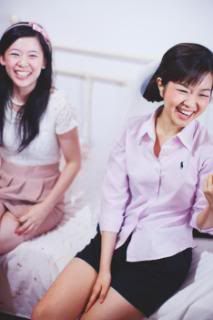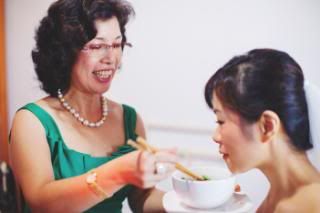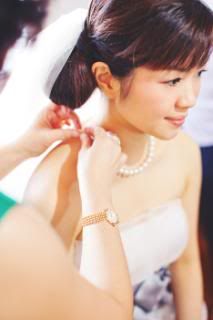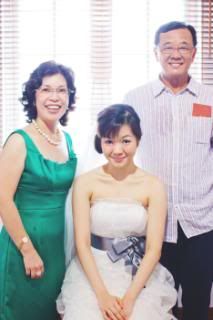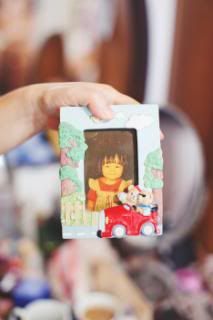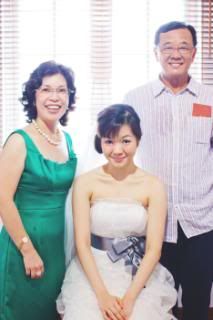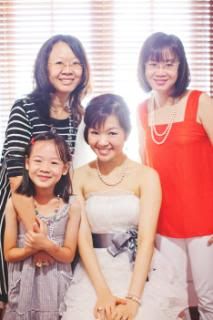 Here they come!
Armed with red packets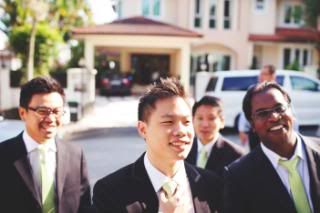 The posse
Them vs. him (nah, we weren't that cruel)
Let the games begin ...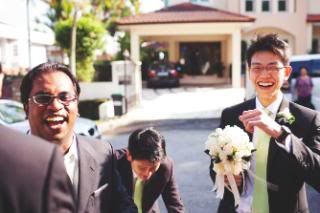 Wanna know who's single or choped? Heehee...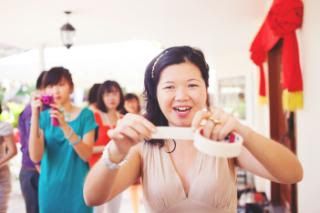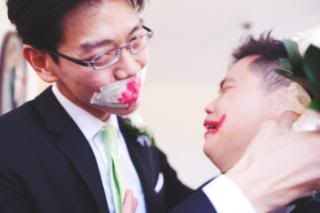 A shot of Diana to ease the level of testosterone so far ...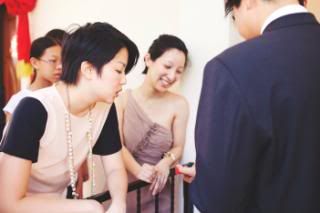 Zee - head honcho for a good reason
So eager ...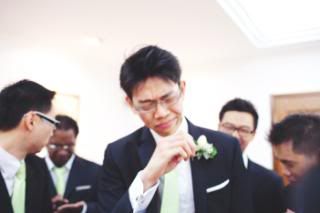 Not.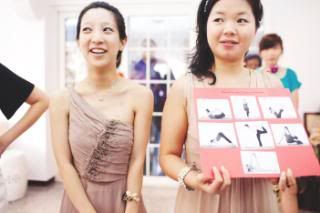 Let's get physical
And after the workout ...
My mum took pity on them.
But it's not over ...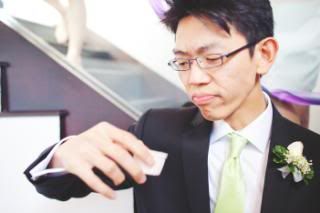 None of the girls should ever answer a job ad for a mixologist.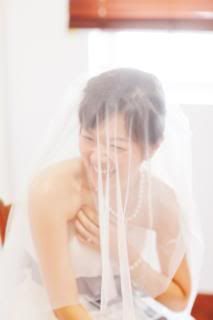 Something made me laugh ridculously hard. I look like I am about to fall off my chair, which given my lack of grace, could very well happen at either at beauty pageants (er) or my own wedding.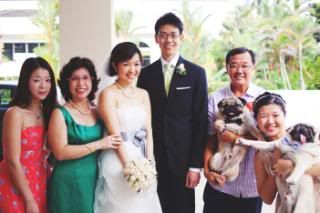 One family portrait before leaving for my in-laws place.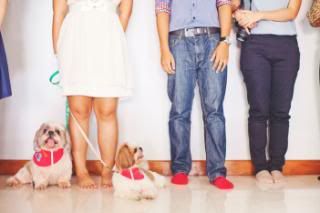 They can haz puppies too!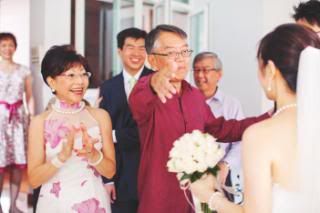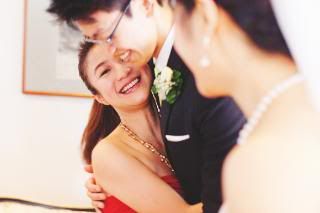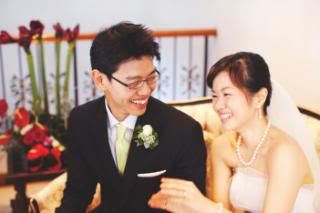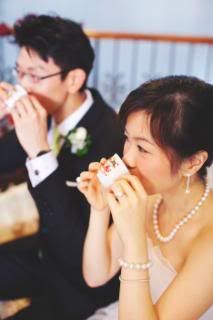 And after the tea cermeony, more cam-whoring.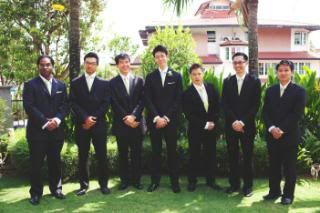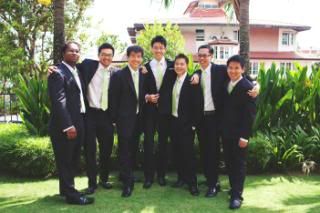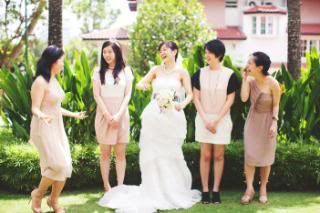 =)
Behold, the very delicious roasted pig from Tiong Bahru! I'm referring to the animal in the left picture *cough*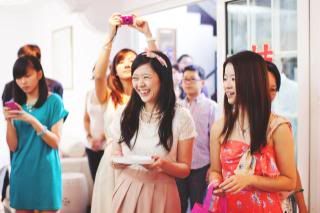 Dad distracted as soon as he was done with the tea ceremony.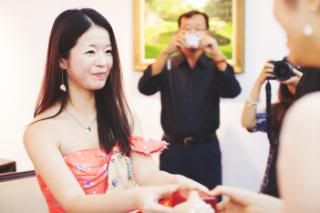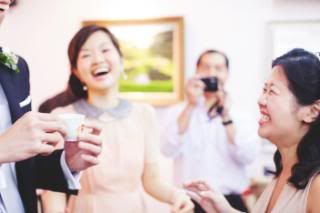 I have a lot of cousins =)
Photography by
Ivan Tan