Blogger's note: We are off on our honeymoon. In the meantime, here is an A-Z rundown of our wedding preparations to keep you occupied in the meantime. Pictures by Ivan Tan.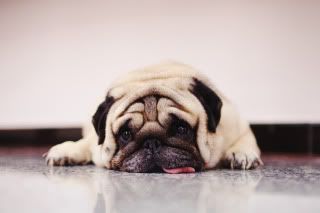 K – K9 panache: My dad was more concerned about Toro and Soba's bow ties than my dresses. Such heartbreakers!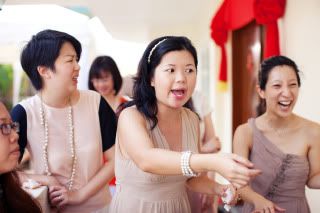 L – Laughter and Ladies in waiting: Too many memories worth sharing. Thank you all again =)
M – Music. One of kw's magnum opus was the soundtrack for solemnization and Shangri La. We picked 'The VCR' by XX for our pre wedding video, 'Marchin On' by One Republic for first march down, 'Punching in a Dream' by Naked and Famous for our second march down, and 'Dog Days are Over' by Florence and the Machine for our wedding video. I didn't walk down the aisle for our solemnization ceremony as the attention would have been mortifying.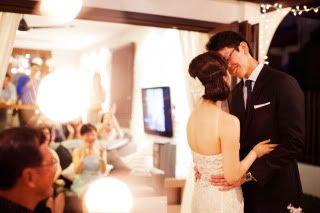 N – Nobody but chew. Enough said.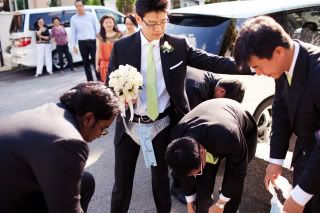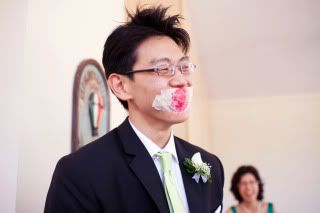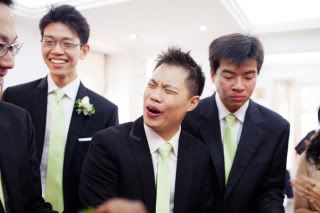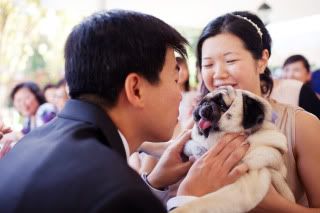 O – OMG: Tons of OMG moments during gatecrashing. (See Y for Youtube-worthy in an upcoming post.)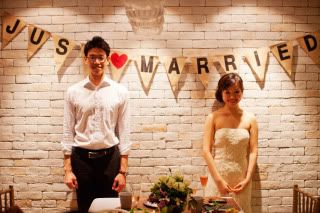 P – Photographer: Ivan Tan. Beautiful pictures and easy to work with. Our kids are going to think we are so cool thanks to you.