After tea ceremony at my parents' place, we had to quickly adjourn back to our place for the solemnization ceremony. Thankfully, we didn't have to do much as Zee, Zhu, Chris and Dave had done up the last-minute prep.
You know how they say the Chinese banquet is usually held for the parents as the wedding couple probably won't know 60% percent of their guests? Well, we didn't balk at the idea of having a Chinese banquet but in constrast to our Chinese banquet, the solemnization ceremony was defnitely a much smaller, intimate affair shared with our immediate family and close friends.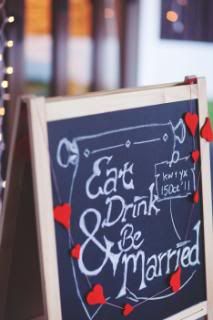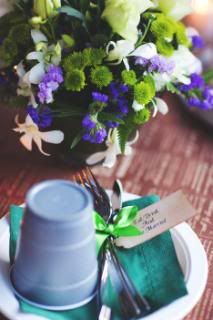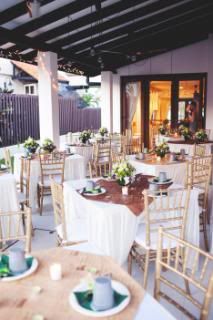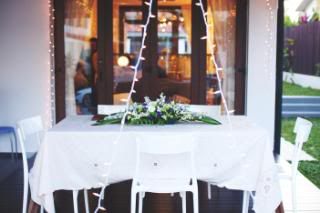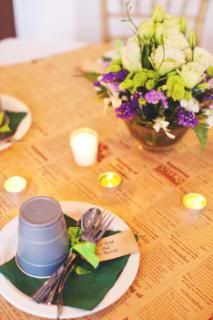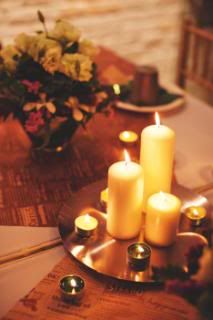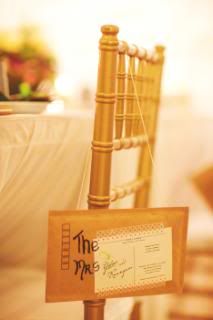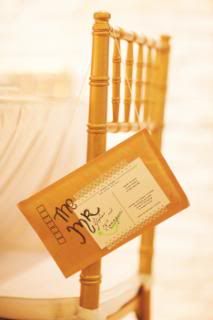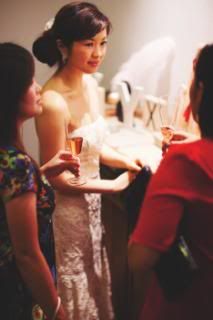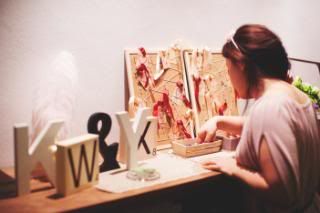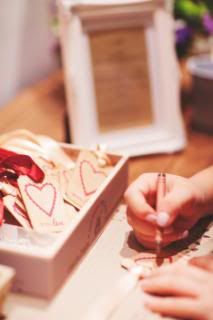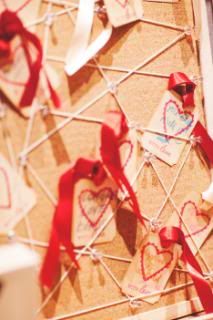 Well wishes from our guests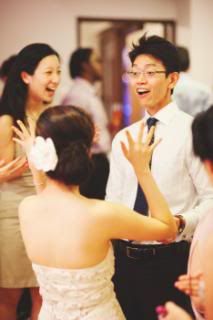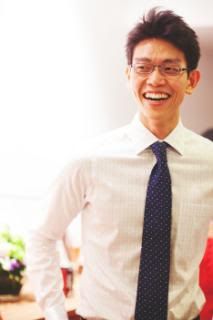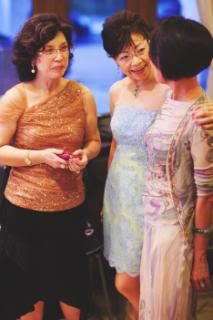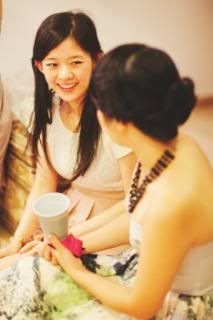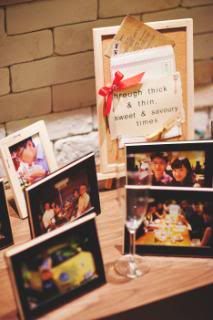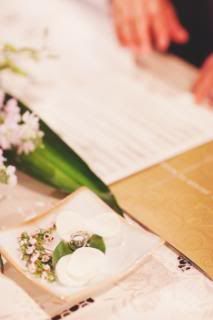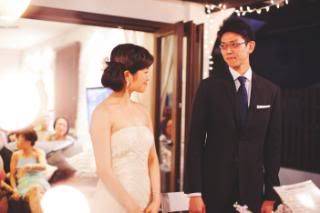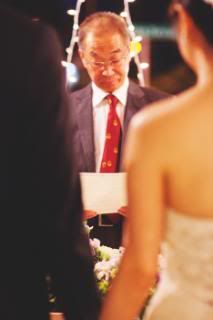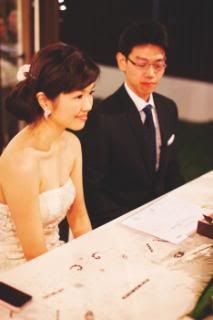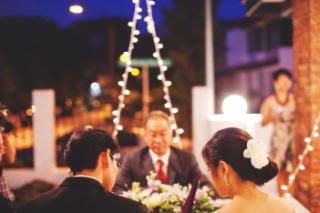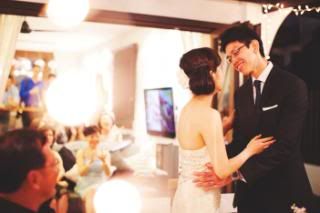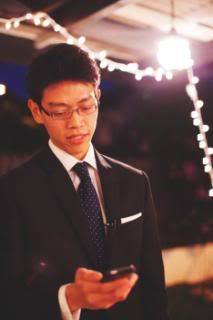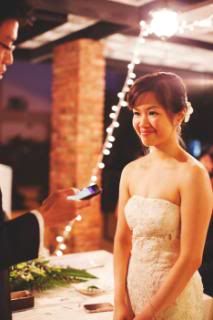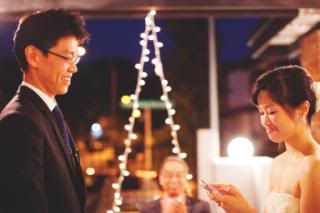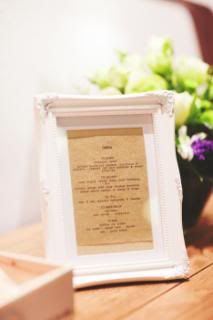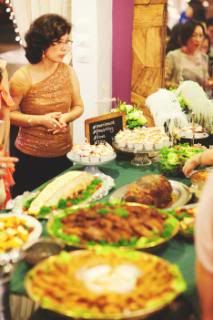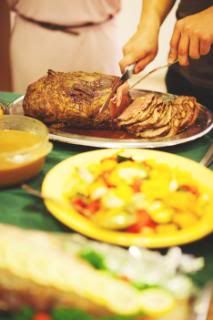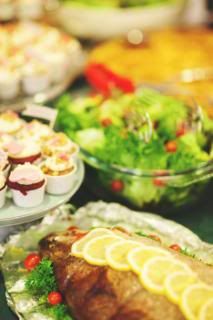 On the menu: Roast Angus Ribeye, Baby Back BBQ Ribs, Buffalo Wings with Blue Cheese Dressing, Baked Whole Salmon, Mixed Mesculin Salad, Mixed Grilled Vegetables, Roasted Red Skin Potatoes and Sweet Potatoes and Mac & Cheese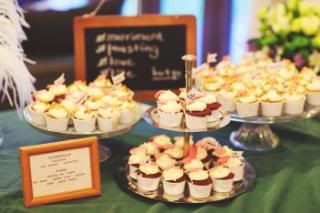 Mini hummingbird and red velvet cupcakes baked by Yang.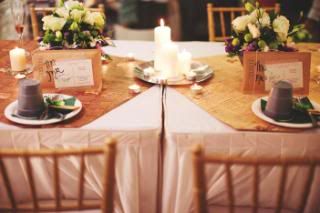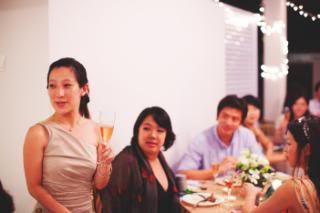 Zhu's speech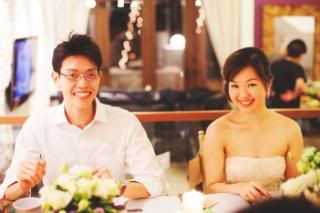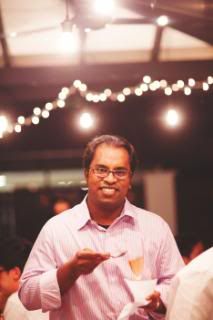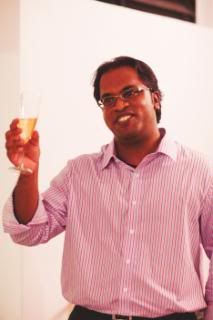 Muthu's turn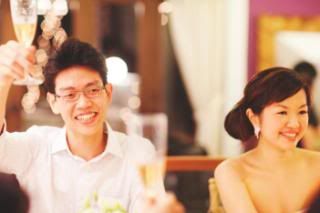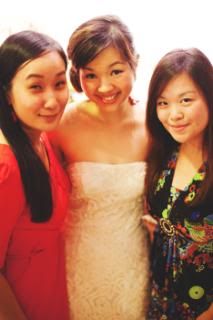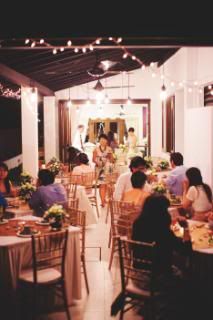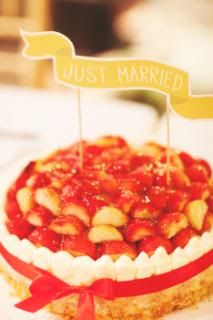 The Strawberry Hill from Patisserie Glace beats all other strawberry shortcakes' tushies.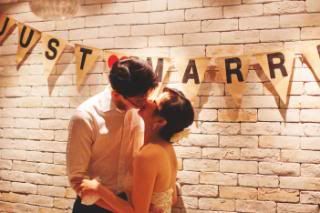 Photography by
Ivan Tan