Blogger's note: We are off on our honeymoon. In the meantime, here is an A-Z rundown of our wedding preparations to keep you occupied in the meantime. Pictures by Ivan Tan.
Q - Quasi pro-choice: I think most bridesmaids not-so-secretly dread looking matchy in identical bridesmaids' dresses so I chose a colour palette (neutral, pale pink, champagne) and left them to decide what they would prefer to wear. Like my dad, I am a strong believer in dictatorial democracy.
R – Rest & Relax: Before the wedding, I was lucky enough to enjoy weekly spa sessions at Estheva Spa. My benefactor was none other than our "mei po" Aunty Chiah Ming. I would say Aunty Chiah Ming is sort of like my fairy godmother. From start to end, she made sure this wallpaper middle child got a chance to go the ball and have a kickass time. It kinda makes me sad that I don't think I would ever be able to thank her enough.
S – Shangri La: Fantastic wedding manager, Stephanie; impeccable service; satisfying banquet and an amazing suite at their Valley Wing - I was very depressed we had to check out the next day.
T – Till death and low battery do us part.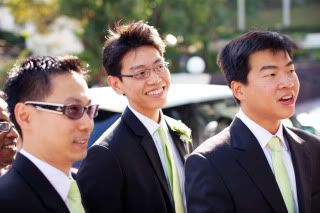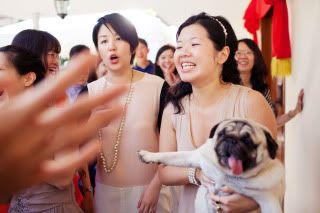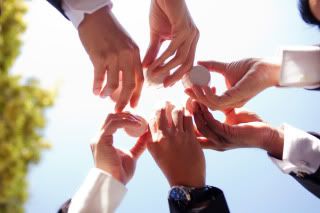 U – Underestimate: Heads up, guys! Be it the budget or the girlfriends' prowess, do not ever underestimate the importance of planning properly. We settled our venue, photographer and my wedding gown pretty early on and that saved us quite a bit of trauma.