I had my reservations. And no, it's not 'table for 2 at 12.15pm under the name of …'
To cut the long story short: It's a chain.
The uncut version: Cookie-cutter, One-Business-Strategy-To-Rule-Them-All philosophy. You know what else is a chain? MacDonald's. KFC. Kenny Rogers. Companies that invest more in supply chain management than customization or customer satisfaction.
Still, I was intrigued by their tagline: If it isn't fresh, it isn't Legal.
It wasn't just about producing finger-lickin' good crustaceans or some overused 'satisfaction promise'. I mean freshness, like Chewbacca's lack of sex appeal, is hardly debatable right?
I usually stay away from clam chowders because most places serve something that comes out of you when you get really really drunk and really really sick.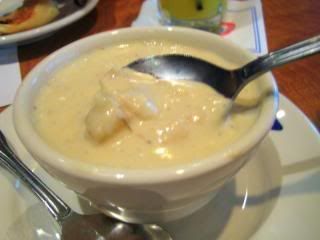 But not this clam chowder. Creamy. Punchy. Coated practically everything from our spoons to the pre-packed oyster crackers.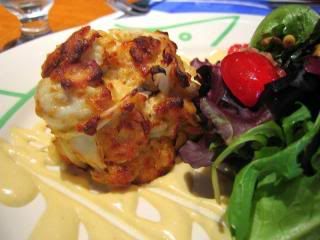 The crab cake was awesome, topping wide-eyed expectations. The auburn brown façade broke away to reveal a cross between crab chunks and flakes. De-lovely!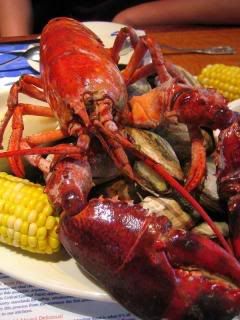 Our main course arrived, brimmed with blessings from Neptune himself. It's sweet bouncey flesh had us lobbying for the lobster.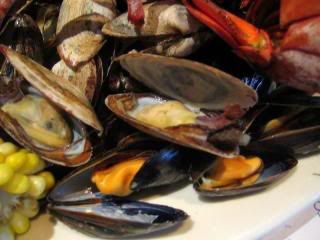 The lobster's protective hold over the spadeful of mussels was useless against our relentless confrontation.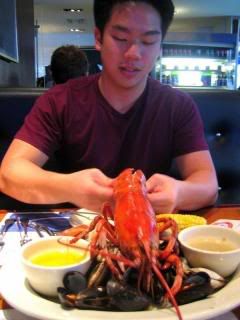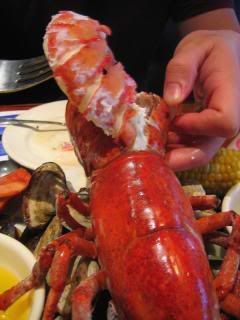 The dish came with corn and a chorizo sausage though I honestly don't know what's the link between seafood, corn and sausage.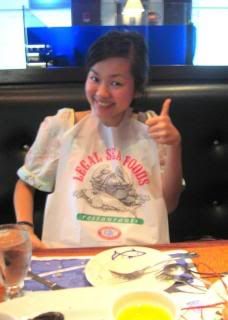 Yup, it might be a chain but it's good… good enough to make me pose with this seriously unglamourous PVC bib.
Legal Sea Foods
At various locations