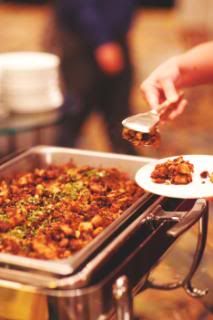 For our reception, we replaced the cold canapes with black and white fried carrot cake =)
Hardworking ladies at reception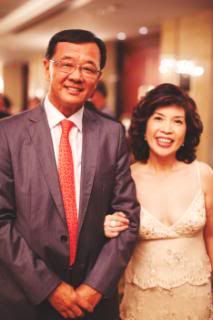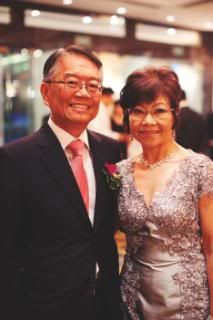 Parents and in-laws =)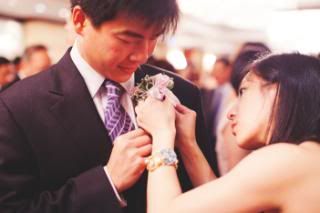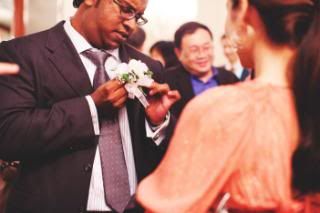 No idea why the guys look like they have difficulties with their corsages. Zhu to the rescue!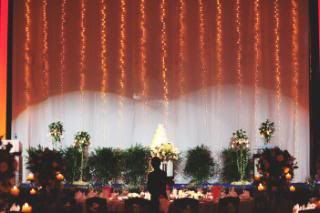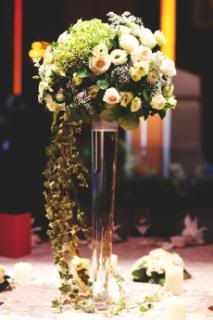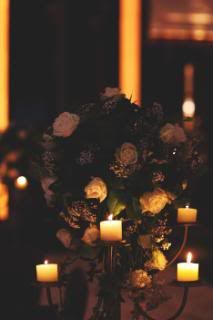 We opted for a super duper simple set-up because at the end of the day, the guests won't notice the decor and they can't eat the flowers.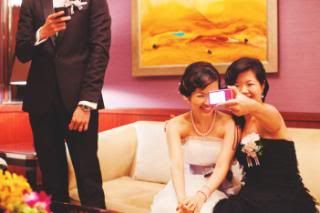 Monkeying about in the waiting room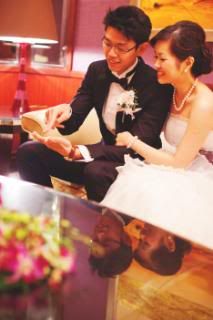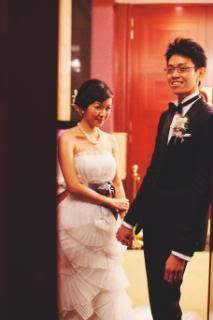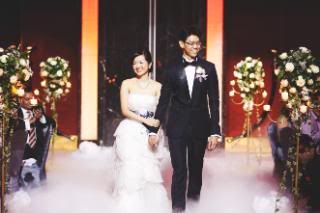 Finally! (And the guests think, dinner will be served in 10 minutes.) Just for the record, we actually started on time and my mum said it was the first wedding she's attended that commenced punctually.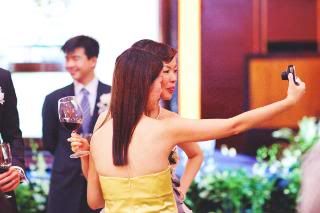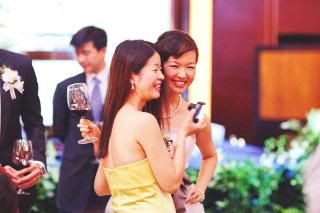 My sister and I, cam whoring.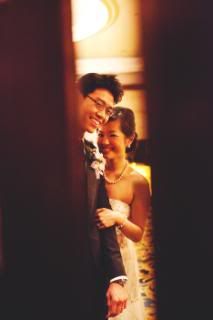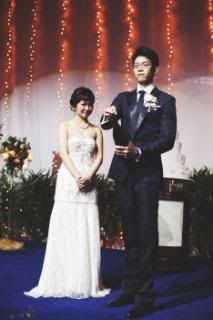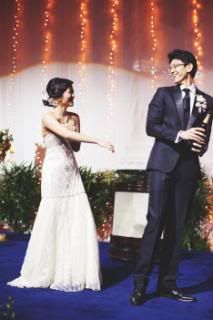 Pop goes the champange. I don't even remember this little gig we had on stage.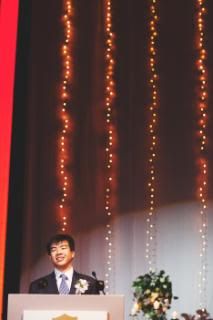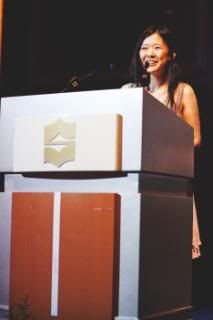 Best Man and Maid of Honour speeches by Kwanjee and Diana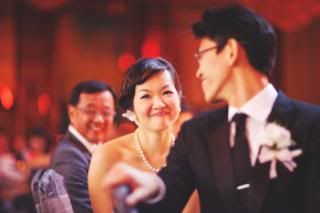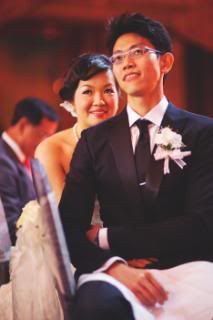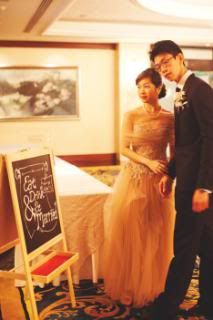 Waiting for our second march-in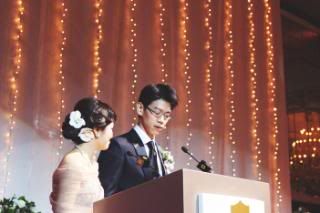 Thank you speech time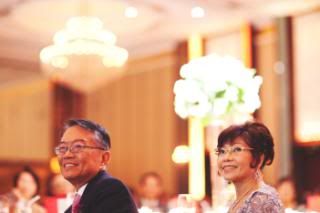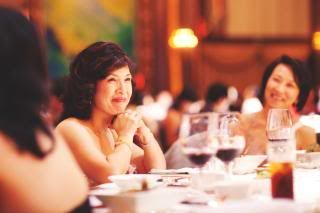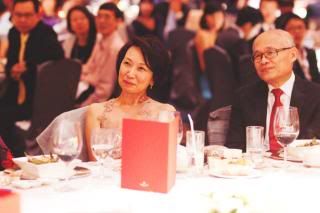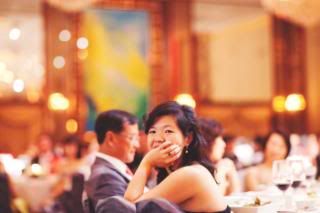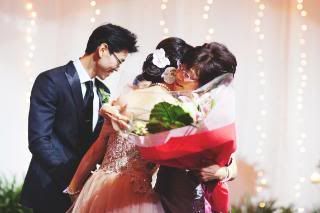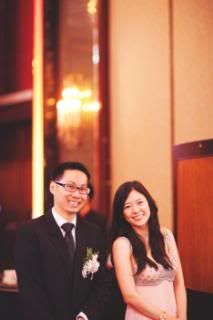 Awesome emcees, Vernon and Diana =)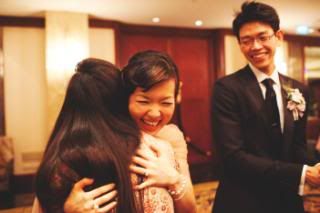 The evening just blitzed past with more thank-yous and hugging.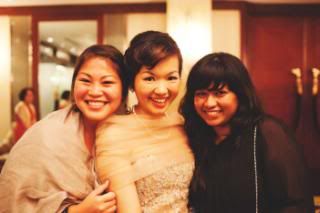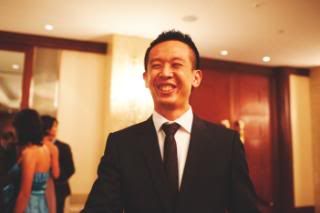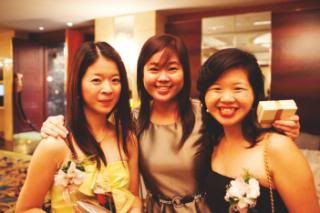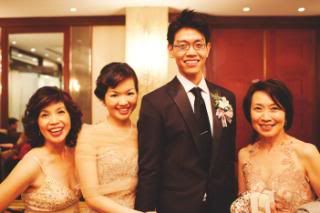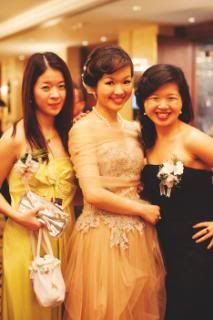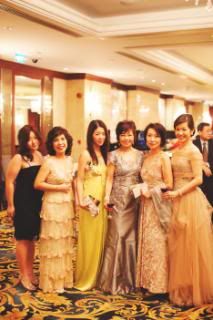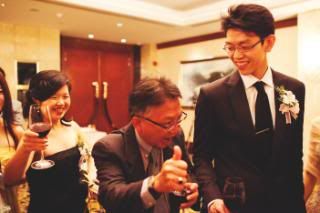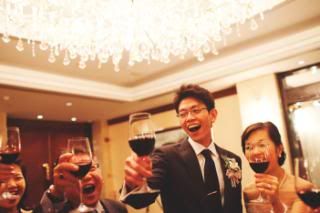 Inpromptu yum seng led by kw's uncle.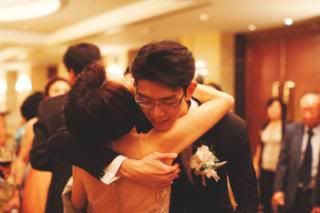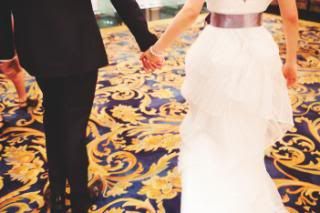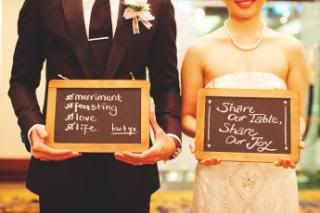 We had fun, didn't we?
Photography by
Ivan Tan