(Sorry i know it's lunch time and some of you might feel nausea after reading this blog post)
AHHHHHHH! We finally got our pre-wedding shots from
Ivan
!
Well, I made it sound like Ivan took a long time but it's just me who has been dying to see them since hmm, the day after the photoshoot. I'm so happy the pictures turned out well! Ivan deserves all the credit for capturing the memories that day; all the stuff I didn't like e.g. gap in teeth, double chin, K9 fangs – my fault. All of it.
Anyhoo, as I mentioned in an earlier post,
Just until recently we didn't have a reason go to Sin Ming for kaya toast, back to our new place for fried carrot cake, PS Cafe Ann Siang Hill for banana butterscotch cake with ice cream, then to Duxton Hill for dinner at BROTH in a day - with two wardrobe and three shoe changes in tow.
We er, ate a lot.
Food but more specifically, eating out played a huge role in our courtship/ relationship. But it wasn't just about trying out different eateries or chasing the latest openings in town; it was the routine (Friday night Japanese, Sunday Sushi Tei lunches), the dishes we discovered together (hello, grilled salmon head) so the theme of our pre wedding photoshoot was something along the lines of All in a Day's Eating…
Prepare yourselves...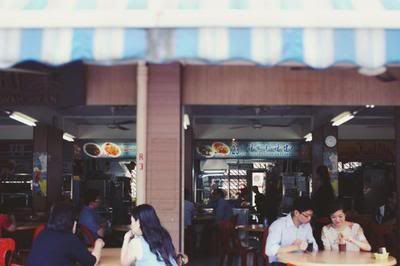 We kicked off the day with breakfast - kaya French baguette and kickass coffee at a Sin Ming coffeeshop.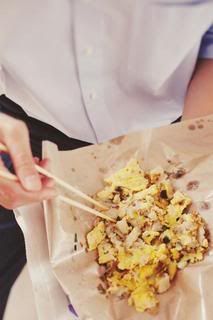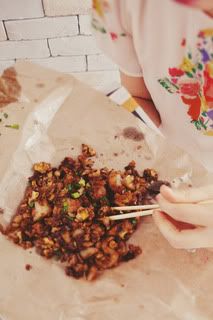 We then went back to our new place, which was then undergoing renovations – with a couple packets of fried carrot cake in tow. White for Kuangwei and black for myself.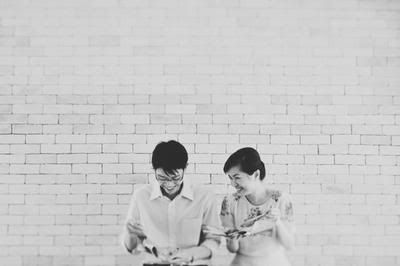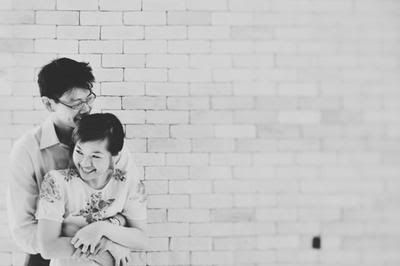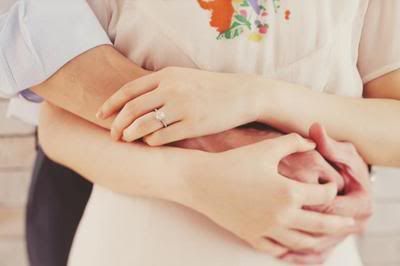 Lovey-dovey, yeah? Don't worry you are allowed to cringe =)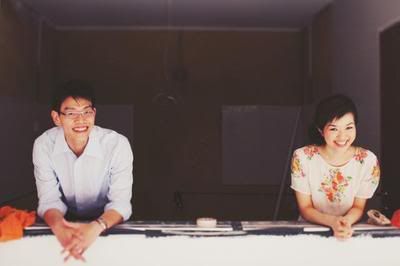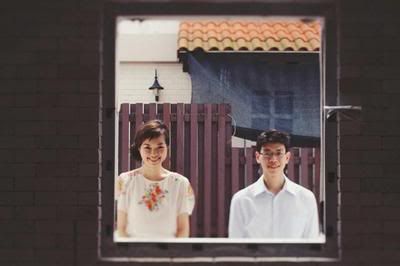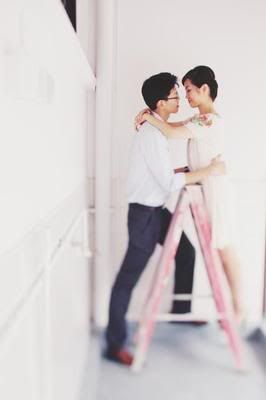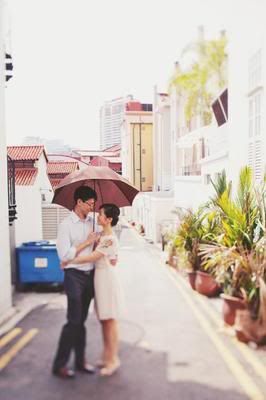 We popped by charming ol' Ann Siang and took some impromptu shots with fresh laundry, stylistas and a banana butterscotch cake from PS Cafe. It was a crazy hot day – thank goodness we had a brolley – my first birthday present from kw.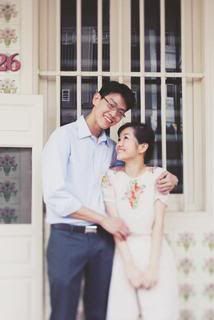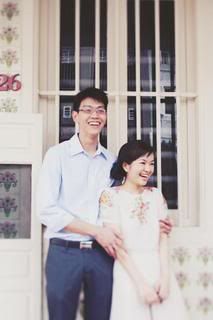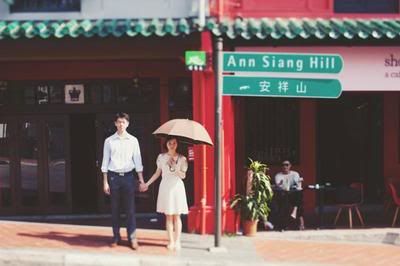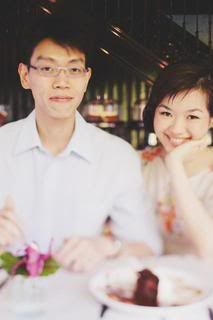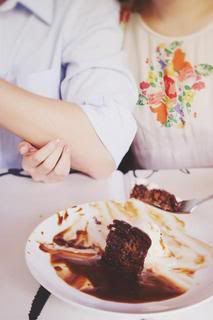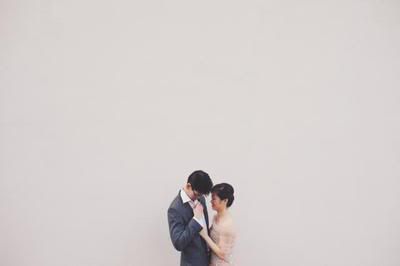 Dinner and the rest of the evening were spent at Duxton Hill and BROTH. (UPDATE: I forgot to mention that I changed into
the most lovely vintage-ish gown
made by
Ann
.)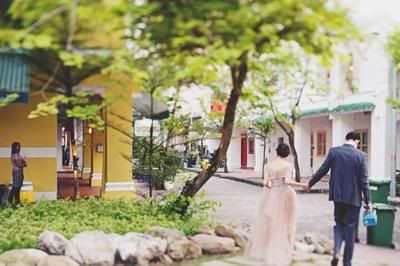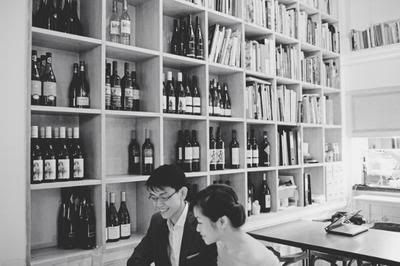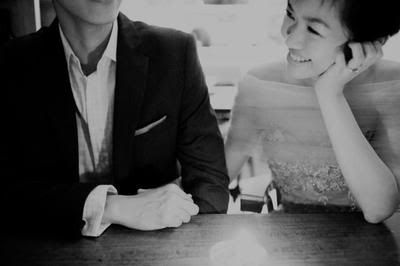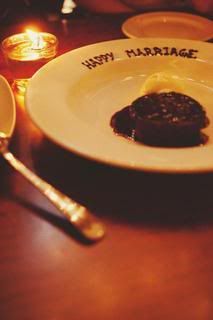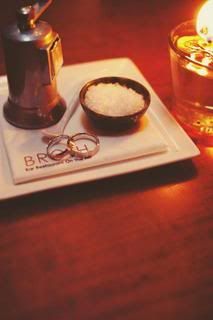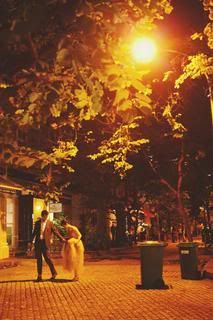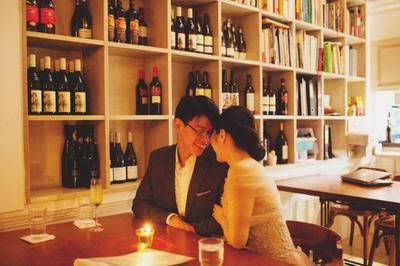 We are both zonked out by the end of the day but looking back at these photos really brought back memories of how much fun we had.