Before I flew off to Seoul (and momentarily left my soul there), I made a brief 12-hour stopover in Hong Kong, squeezing in enough time to have dinner with Diana.
Le Blanc is the sister restaurant of Le Maroon that I visited a couple of years back. Like the Traina sisters, Le Blanc largely resembles Le Marron, a private kitchen that cranks out familiar French favourites. The place is decked out in European-cottage décor and although small, there are panels that separate rooms for privacy's sake. But you know Hong Kongers, volume control isn't their strongest suit.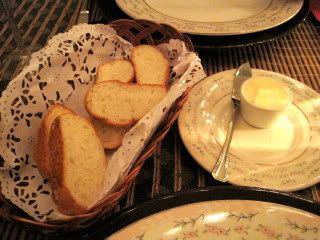 Similar to Le Maroon, it has a minimum charge of HK$290, which fetches you a seriously hearty meal even if you just skimmed through appetizers, soups, main course, side dishes and homemade desserts.
For appetizers, we shared the escargot de Bourgogne (snails with garlic butter & potato puree) that reminded me of seashells by the seashore.
From one characteristic starter to the next, the blue cheese soufflé pudding looked and felt like a molten cheese tart, which was not quite the fluffy mile-tall cloud I was expecting. Nonetheless, it was quite an eye opener and beautifully executed, especially with that drizzle of aged balsamic vinegar.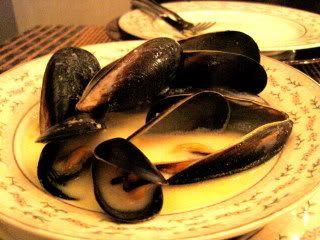 The fresh mussels in white wine sauce were pretty good too. Despite the light but intense creaminess of the white wine concoction, the sweetness of the mussels shone uninhibitedly.
D had the grilled rack of lamb in herb-crusted while I went for the hardly-found-else-where braised pork knuckle with lentils and truffle vinaigrette.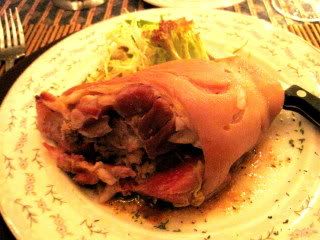 I don't know why but I'm always embarrassed when I blog about liking stuff such as knuckles and innards. Like how I'm almost embarressed to say I like
Leighton Meester's outfit at the Met Gala Red Carpet
.
Is it because it might make me look less ladylike (barbaric even) to be tucking into something that looks like it had been severed off some animal? I don't know...
Beneath the Botox-begone skin and collagen, the pinkest and tenderest of pork awaited, ready to be cleaved and devoured. The truffle was unnoticeable but I didn't even miss it due to the hog's pleasing texture.
Dessert was a simple fruit-dominated affair, where we shared the apple strudel and wild berries vacherin.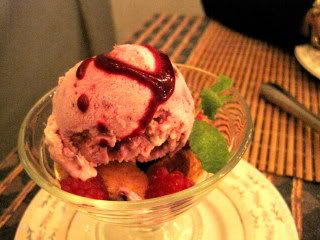 The wild berries vacherin was made up of airy-light crisp meringue cake, topped with vanilla ice-cream and fruit sorbet. It reminded me of the Eton mess, only not as teeth-cringingly sweet.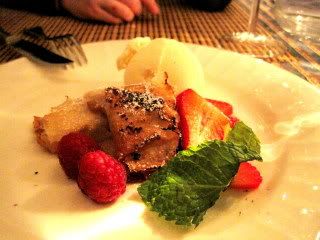 I very much preferred the apple strudel where diced apples were tucked within baked puff pastry. Upon request, Le Blanc kindly substituted the cinnamon ice-cream (barf alert!) with vanilla ice-cream.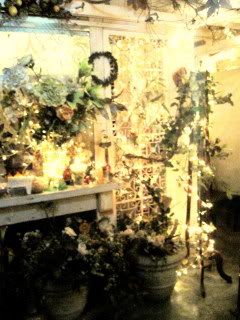 Looks a lot like Christmas, doesn't it?
Well, that's because you are here with me.
Le Blanc
6/F, 83 Wan Chai Road
Wan Chai
Hong King
Tel: +852 3428 5824
By reservation only