The weakest link in our Tokyo trip was Daikokuya at Asakusa.
The snaking queue at the main Daikokuya was replaced with a take-a-number system at their other branch, which was just a short ten metres away. Luckily at 12:30pm, we only waited for a decent half an hour.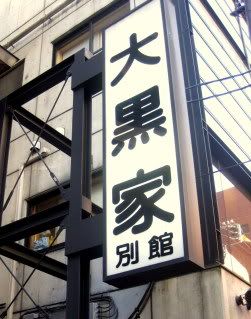 At Daikokouya, the menu is simple since most people came for the black tempura. There are only so many ways one can jazz up the usual deep-fried tempura but coming up with a black version certainly piqued many people's interest.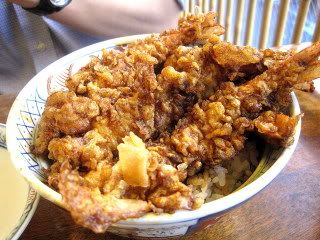 Black tempura – much ado about nothing?
It's tough to wholly appreciate the beauty of anything deep-fried when it has been sordidly dunked in black soya suace. There was no way the armour-like tempura coating could have retained any of that sought-after crispness.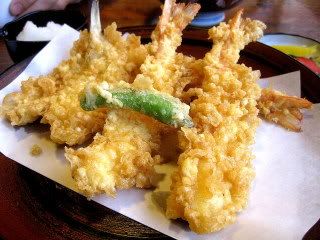 The white (or usual) tempura was slightly crunchier than the black version but it hardly called for a celebration. Sure, the prawns were gratifyingly large but it couldn't save the lackluster clumsy batter.
What really pulled the trigger was both tempuras were served close to room temperature which made the armour-like coating. It's funny how tempura is one of the hardest things to screw up as they are usually pretty decent even at places like conveyor belt sushi joints.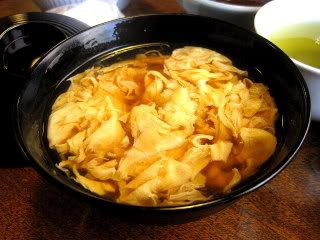 The drop egg drop was delicious though. Thicker than usual, the consistency was that of a sweet and sour soup.
It was a sad day for tempura indeed.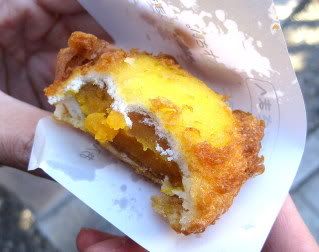 And because it was such an unfulfilling meal, I snacked my way through Asakusa
Deep-fried pumpkin agemanju. Served hot with loads of pumpkin mash equals delicious.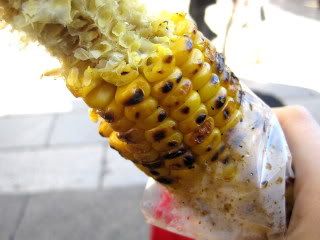 Grilled Hokkiado corn brushed with light soya.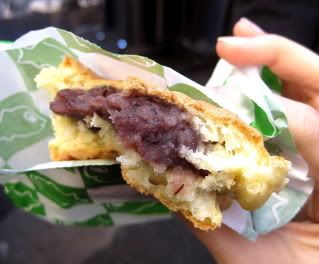 Chestnut (not pictured) and red bean taiyaki.
Daikokuya
1-38-10 Asakusa
Tokyo