Just a pebble's throw away from the Notre Dame Catheral, we sought post-sight-seeing midday solace at expat-favourite Au Parc café.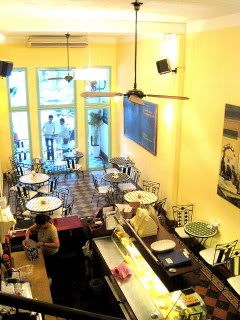 Decor-wise, Au Parc is a Medi-Euro-chic café with long-stemmed ceiling fans and mosaic flooring. The charming café has a brunch / breakfast menu worth getting out of bed for, and a tidy assortment of cakes for afternoon tea.
Meet your Nemesis at Au Parc café
There was an apple crumble, apple pie, brownie but our midday cravings called out for chocolate. If there is one thing I've learnt recently, it's that if a place takes their coffee seriously, they will most probably take their chocolate seriously too.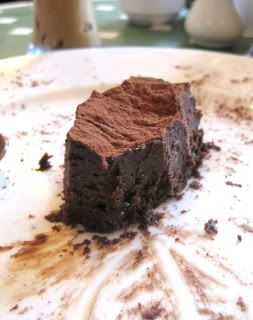 We forked up their signature Nemesis cake in minutes. It was the kind of chocolate slab left stain marks on the plate as if to remind us how rich and fudgy it was.
We paired the Nemesis with a
cafe sua da
, one of their national drinks, which was essentially Vietnamese ice coffee with milk. This proved to be his Nemesis as it was too sweet for him but my weekly
kopi kah dai
had trained me well.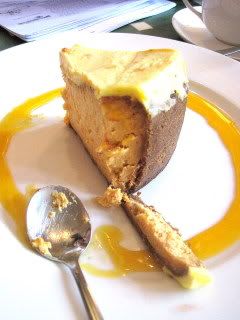 There was no point pretending one slice of cake was enough for the both of us so we also had the carrot cheese cake. This slice reminded me of a marriage of convenience - carrot for looks and cheese for taste (or personality).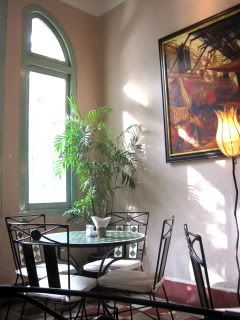 Au Parc - a lovely shophouse cafe that doubles up as a pitstop for you to refuel before moving onto nearby tourist attractions.
Au Parc
23 Han Thuyen
District 1, Ho Chi Minh City