The other day I received 3 missed calls from Zee, which worried me because it's been a while since we were chatty-chatty-bang-bang. When I called her back, she said,
Babe I've been something important to ask you. Do you know David Lebovitz?
Er, yes I've his blog on my Google Reader (AHH, busted for being a Google-dependant geek). He's funny as hell. And he's living the life I want in Paris.
Then she went on to tell me that she was thinking of getting his book for me for my birthday and was wondering if I would like it.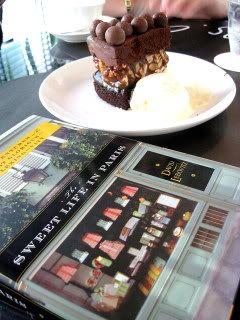 YESSSSSS!
Despite being on the bus, I squealed into the phone, ignoring the odd looks that were thrown in my direction like dirty French Laundry.
I'm one of those who believe you can't have too many books about
la douceur de vivre à Paris
... even though I squirm in half-pain, half-envy while reading it.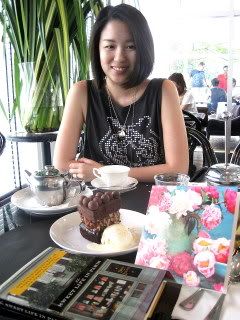 The fact that Zee bothered to call me for veto was hilarious. Thank you babe for the book and beautiful card. Here's to many more years of friendship and yes, over warm chocolate cake with ice cream.
La douceur de vivre en effet indeed.