What did you do over the weekend?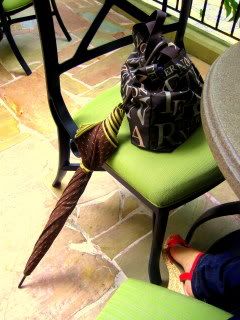 Did you meet up with the people who matter?
Did you have dinner at home and realise how much you miss the simple homecooked meal?
Did you receive a call from an new old friend who promised to take you out for lunch?
Did you try out Zesty Beef from I-could-never-again-settle-for-Subway Quiznos for the first time?
Did your heart melt when you tried on a ring by Dave Soh of Dave Fine Jewellery?
Did you start watching
Departures
for the second time and not finish it again because you were distracted with blogging?
Did you pick up a
Where's Waldo
puzzle book and think, Hey! Didn't he used to be called "Wally"?