WHY ME?!
Que dramatic music and flashback clips.
After
a notable dinner
and tons and
tons
of
free
press on their
Lunch Unlimited
, I
forwent Wasabi Bistro and
tried out 7atenine's lunch for myself.
But this turned out to be one of the most anti-climax meals I've had so far. In fact, some of the dishes were so underwhelming, I found myself preoccupied with the calligraphic brush strokes on the plate.
There wasn't a menu and each dish was supposedly a 'surprise'. Ugh. I should learn to be more wary of surprises unless they come in a robin blue box.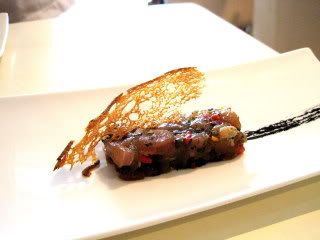 Tuna tatare with black olives – Lost in Translation in every sense of the word.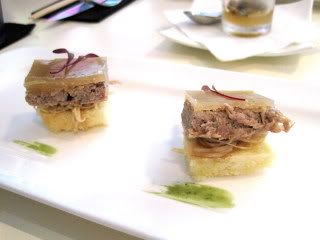 Duck rillette - the duck rilette was good enough (gamy and shreddy) but they paired it with some pedestrian (and stale) white bread. I like my Gardenia Loaf but I don't want to have it at some tapas-shake-yah-toocas eatery.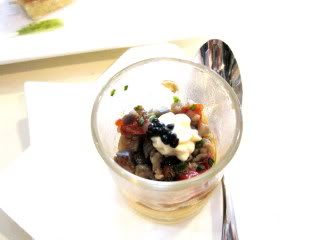 The dashi and eggplant concasse was just odd - indescribably mismatched with undecipherable flavour.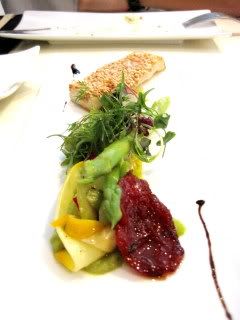 The radish, asparagus & zucchini salad and sesame toast was quite a disaster too. It was summer pretty but with zilch personality.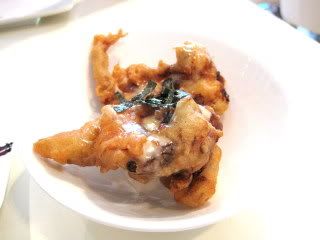 The soft shell crab tempura was one of the most usual dishes but it worked.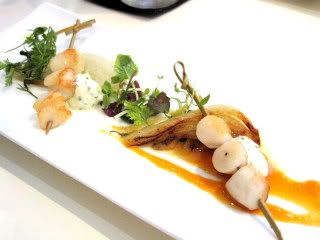 Grilled scallops – why not just serve me a whole scallop?
The feta cheese ravioli was one of the better dishes but the ravioli slumped sadly to the bottom of the bowl, reminding me of my pre-lunch expectations.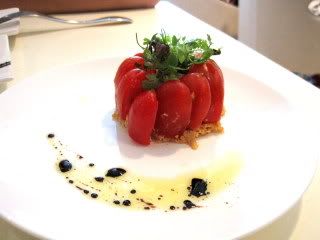 The baby tomatoes looked promising but its tart crust had been soggified by the cream cheese.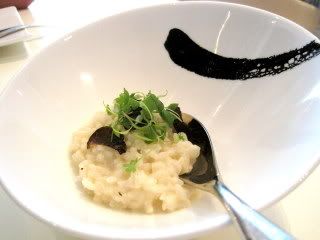 The truffle risotto also belonged to Camp Mitigation.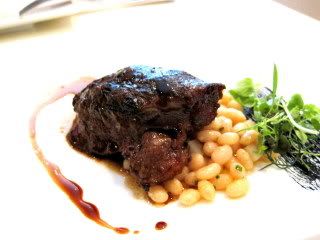 I'll be fair: the braised veal cheek was good. I would have asked for seconds but by then I was itching to be over and done with this meal
so that I could get onto my next
.
The roasted beef flank was surprisingly tough though I dug the accompanying crunchy chips.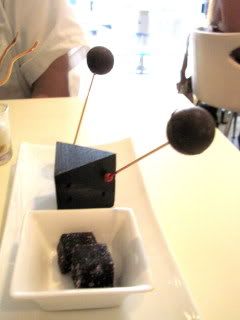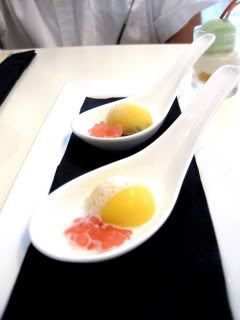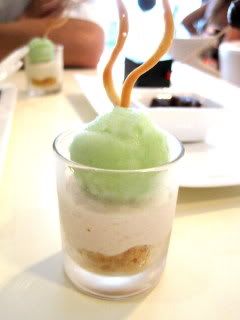 By the time desserts rolled by, I had lost most of my enthusiasm and patience. The mango parfait, chocolate truffle ball, sweet earl grey pastille and green apple sorbet with cheesecake threaded between uh-huhs and oh-nos.
But I was glad we were finally FINALLY! done with lunch.
7atenine
8 Raffles Avenue
#01-10/12
Esplanade Mall
Tel: 6338 0789