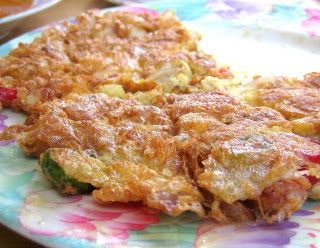 The best thing about nasi padang is that there is always a dish that's "someone's favourite".
And as of April 2009, mine happens to be the Telur Dadar, an unbelivably simple but kickass omelette that walked on water.
Warong Nasi Pariaman
738 North Bridge Road
HAP

PY

1000TH

P

OS

T!