Hey Toon,
How's Tokyo treating you? I'm thrilled you decided to do the unconventional and pursue a Master's degree in Facebook-says-I-should-be-living-in-this-country. Remember Ma Maison? It was where we had your farewell meal.
Anyway, on this very special say of yours, I would like to say HAPPY HAPPY BIRTHDAY... and thank you for keeping me sane throughout the last 15 years (whoa, it has been that long huh?).
I will never forget the day we became seat partners. Much as I hate our Primary 3 form teacher, I was grateful she made us sit next to each other.
PS I've earmarked our Hokkaido Roadtrip 2010. I'm coming to look for you - whether you like it or not.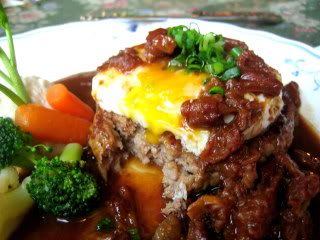 Ma Maison Restaurant
6 Eu Tong Sen Street
#03-96 The Central
Clarke Quay
Tel: 6327 8122