Quite frankly, I had no intention of visiting any temples or shrine on this trip to Kyoto; however my sister did and having gone our separate ways in Tokyo, I thought it would be better to spend more time together in Kyoto.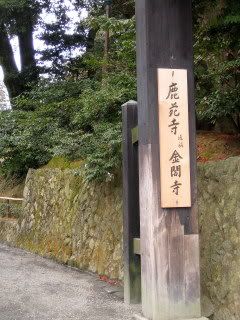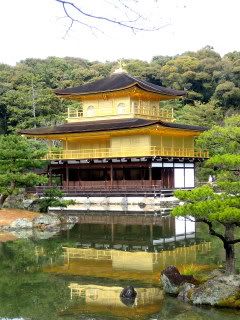 Having read Yukio Mishima's The Temple of the Golden Pavilion, one of the temples she wanted to visit was Kinkakuji Temple aka Golden Pavilion.
The temple was a lot smaller than we both expected but it was extremely picturesque. Throw in the pond and tree shrubs, voila – postcard-worthy scenery!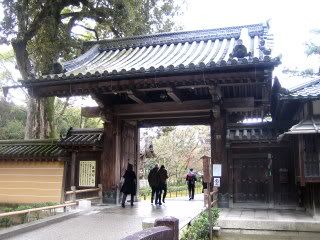 Once we were done with the temple (which took us about 10 minutes?), we walked around the park doing the whole enjoy-nature-look-chirpy-bird! thing.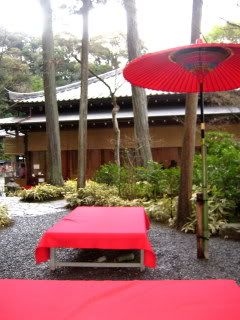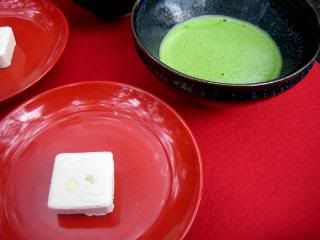 We took a break at this teahouse where 500 yen got us a strong brew of green tea and a small dessert, rice flour cake with bean filling that had a scenic mold on it. Kawaii~!