Pierre Herme, Laduree and Dalloyau - they are kind of like the holy trinity of macaroon-makers and for comparison's sake, we bought a couple of macarons.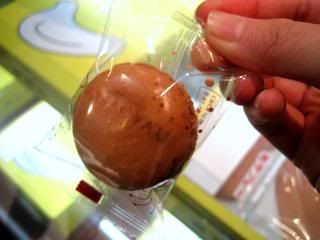 This macaron was almost too pretty but pity it was rather tasteless.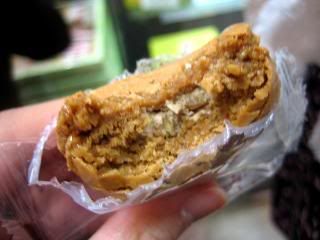 I liked the coffee better but the middle hazelnut-scented buttercream kind of killed the coffee flavour.
Well, I didn't feel anything when I bit into them - none of that wide-eyed amazement I had when I first tried Pierre Herme's. Hmmm, I wonder if it's just me...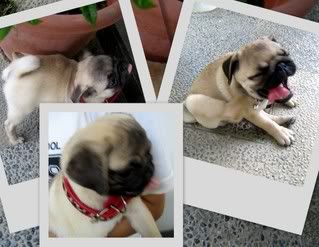 yesterday mummy bought me a new collar - a sassy leopard print one. i feel "fierce"! maybe when mummy takes me for walks, other dogs will not dare bully me when they see my fierce collar. toro's mummy bought him a zebra print collar but i think he is jealous of mine because he keeps biting my collar.

xoxo soba