Growing up, it was always 'Mum and Dad with the kids' or 'Mum with the kids'. Finally it was Dad's time with the girls when Yang and I accompanied Dad to The Moomba Tuckshop, his favouritest sandwich deli.
Dad visits this place so much that he is actually onto his SECOND stamp card. I don't know about you but I have never managed to complete a loyalty stamp card. This secret hideaway at the basement of the Bank of China building was crowded during lunch time - no wonder Dad usually takes away.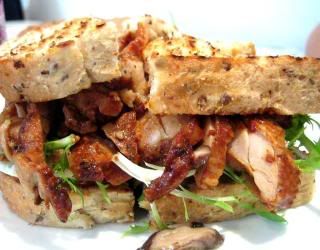 We had 3 sandwiches, a soup and dessert. The one that had the highest novelty factor was the the tea smoked chicken with multigrain bread. It was really good, considering how much of a yawn I find chicken. However, it doesn't taste like 'tea smoked anything' but rather sweet, caramelized barbeque char-siew-inspired chicken.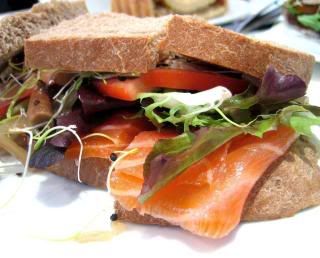 I chose the sugar cured salmon with dark rye, which might have seemed like a boring choice initially; however I found the fattiest white-streaked smoked salmon challenging any preconceived judgment.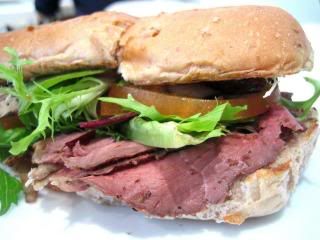 The pink-within roast beef with walnut bread was pretty good. It was perhaps one of the tenderest offerings out there and it made Subway's roast beef sub look like roadkill.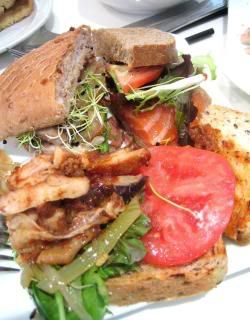 That's my pile of food waiting to be polished off. Easy peasy.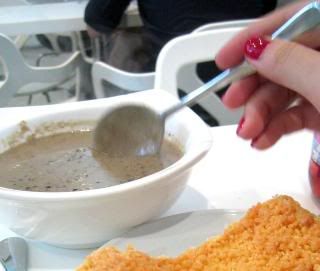 I'm not fawning over the mushroom soup although it was a pretty decent. Guess I'm just really used to the intense headier variations out there.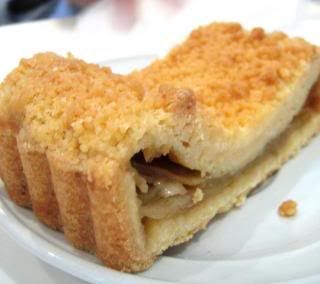 Thumbs up to the apple crumble too and I defnitely prefer this to their walnut carrot cake. As you can see, the apples are sliced thinly and there is an overwhelming proportion of butter crumble, which equaled overwhelming quantities of love and gratification.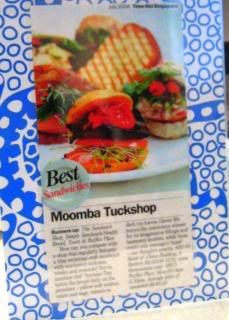 Awarded by TimeOut Magazine.
Strike a pose!