It was an impulse buy. I was just minding my own business when the array of Kiddy Wonderland Pop Colours caught my attention. Having read about this heartland patisserie, I was pretty excited to see an Amande kiosk at Tangs Plaza Marketplace.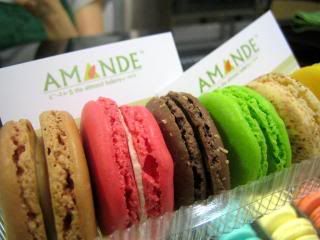 I didn't get the pre-packed box of 6 as they had rather hum-drum flavours. Thus, I picked my very own box of 6, consisting of hazelnut, strawberry, chocolate and mint, lemon, cheese and mango.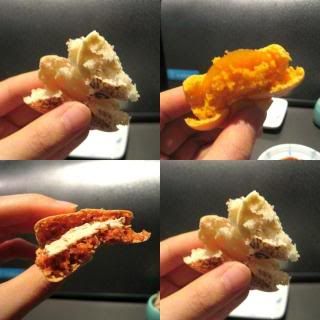 Sadly, they fell short of expectations. The fail-proof hazelnut and strawberry was shockingly bland and if you had blind-folded me, I wouldn't be able to tell what I was tasting. The savoury cheese, though interesting, needed a kick in the flavour department too.
Out of the 6, only the chocolate and mint and lemon were truly distinguishable.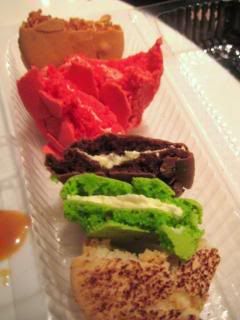 Also what I found quite disturbing was the unnatural bright food colourings such as turquoise-blue for blueberry and neon green for lemon. This defnitely wasn't my best experience with macarons.
Maybe my tastebuds are acting up from too much sushi. Hmmm... what do you guys think?