My article on Asian Food Channel about
Kuala Lumpur's Street Food
.
The book
Clotilde's Edible Adventures in Paris
looks mighty interesting but it might just ignite the wanderlust bug in me again.
* *
It wasn't our intention to have brunch but higher forces commanded otherwise. By higher forces, I'm referring to the weather, nothing biblical ok?
Copenhagen is admittedly a ghost town on Sunday. Shops were closed and because it was drizzly, people stayed indoors. It was like being in the movie 'I am Legend' in the scene where Will Smith roams around town with his dog, in search of survivors.
We walked past Metropolitain Café & Brasserie and found it filled with people. Ah humans!
Take me to your leader, no wait, take me to the buffet table instead!
Oh no, we are not concerned with conquering the universe, just the buffet table.
My sister and I would have made weird extraterrestrials.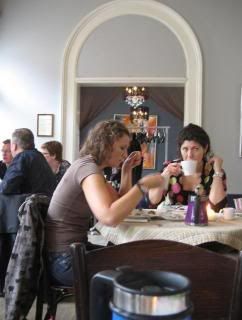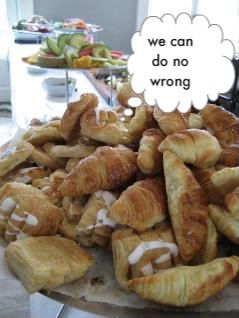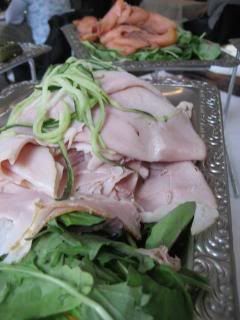 And I digress. Back at the Metropolitain, we found families and couples enjoying their leisurely Sunday brunch, with bountiful trays of food crowding the buffet table. The room was filled with soft chatter and the tinkling of cutlery against plates was music to our ears. The smiles on their faces seemed to say, "Why hurry, why rush? What worries could I possibly have today?" Almost at once, we knew we wanted to be part of that scene.
An eye-candy-material waiter seemed really eager to help us settle down. You know, the one thing that you should do when you travel is appreciate everything that your home country lacks... And in this case, waiters who look like Polo Ralph Lauren perfume models- the whole jumped-out-of-bed hair, semi scruffy look. Aww
shucks.
But believe even that wouldn't have made me spend 100 plus kroners on brunch. Really. It was the ghastly look on my sister's face (from walking too much in the drizzle) that made me feel bad and I had to give in to her scowl.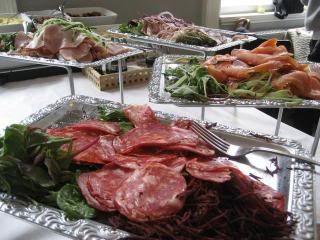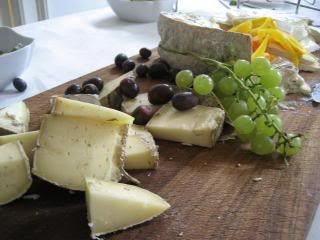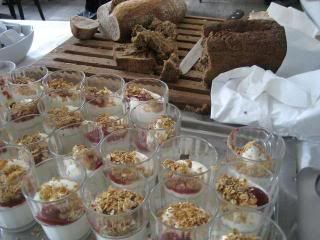 At the Carb Corner, we had different breads, croissants and pastries. Quintessentially Northern European, there were various cold cuts including deli ham, salami, liverwurst and pate, and smoked salmon. The was also a cheese and grapes platter, fruits, yogurt with muesli and home-made jam. On the hot end, there were bacon rashers, American pancakes, meatballs, scrambled eggs, chili-marinated potatoes and spicy sausages.
We settled down well alright with our pots of tea. I have to admit, it's nice taking it slow every once in a while.
Metropolitain Café & Brasserie

6 Solbjergvej
2000 Frederiksberg
Next to Frederiksberg Metro Station
Call +45 3833 3810
Email thomas.rise@hotmail.com