honey, i am home.
i finally baked my F-I-R-S-T cake .. yes "baked" as in switch on the oven, preheat the oven, leave it in the oven, use toothpick to see if it is ready: B-A-K-E!
seeing how there was still a tub of honey lying in the fridge, i decided to pick up this
A Honey of A Honey Cake
recipe.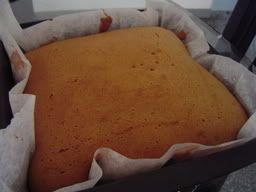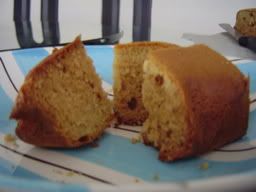 though it looks plain, i would consider it a suitable afternoon tea snack as it was not overly sweet. in fact there was just this hint of honey so it is good for those who normally aren't fond of honey. i would consider it a small success as i got just about everything right except that the flavour could be stronger. but.. eck i am so encouraged to try out other recipes. stay tuned.
my sister bought huge gorgeous white roses from the florist so i managed to snuck in a mummsie-feely-interior-design-magazine-looking picture.