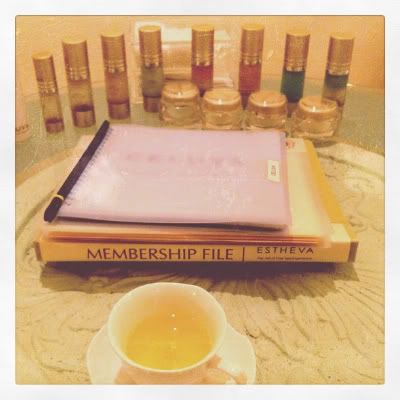 A spa session at Estheva Spa. This has pretty much been my weekly ritual for the past 3 weeks. I was a massage/ spa noob before receiving these gift vouchers from my "mei po" aunty Chiah Ming. My first time there, it took me a good 15 seconds to get over the shock of disrobing in front of the therapist (I don't even own a swimsuit, mind you).
Browsing discounted books and magazines before I met Diana for coffee. Que eyeball rolling. No wonder it's severely discounted.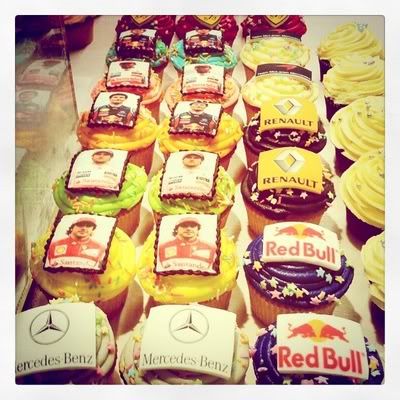 Cupcakes from Da Paolo Gastronomia getting in on the Grand Prix action this weekend.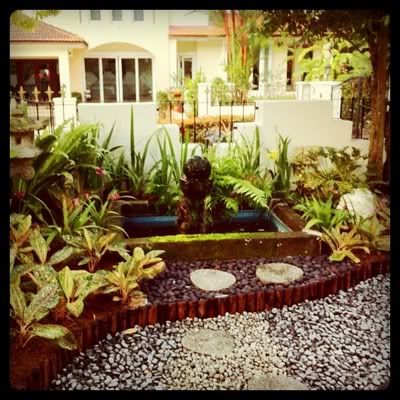 Dinner with my parents at their just-done-up place and garden.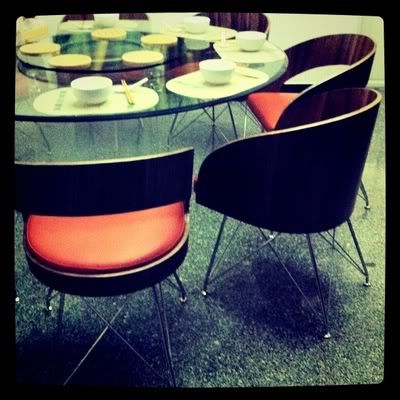 Mod-retro dining chairs.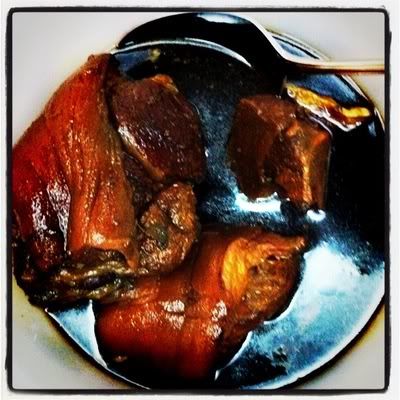 Two kinds of braised pig trotters - one with vinegar and the other without. Equal love for both. Mum's using the leftover sauce to make braised eggs.
Yum-meh...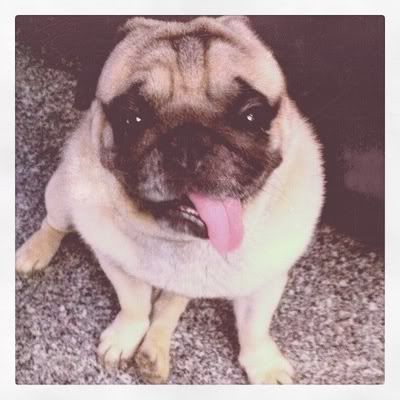 Missed the babies.
Don't think they miss me as much as though as I was their disciplinarian mistress.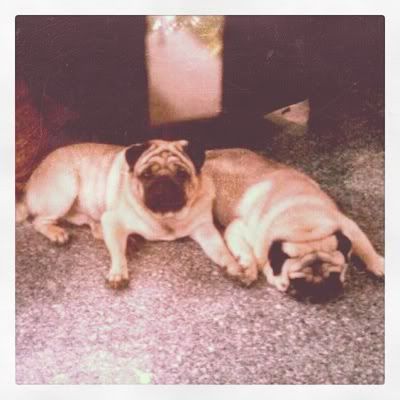 My sister sent me this picture this morning, said they were holding hands. Epic cuteness.