... to brave the torrid, mad-hungry lunch time crowd at Raffles Place.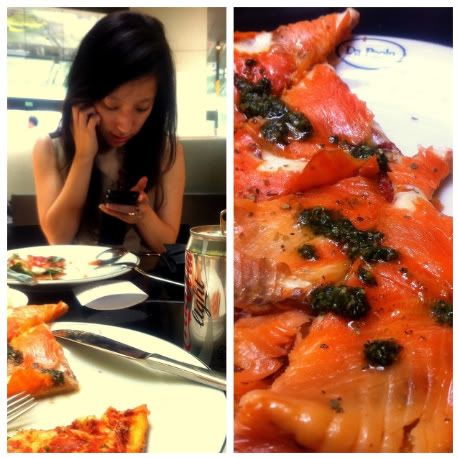 Left: High-powered lawyer to-be.
Right: Da Paolo Gastronomia's smoked salmon pizza
Relatively calm and spacey, this Gastronomia outlet is quite something. The cascading foliage provided a sought-after respite from the concrete jungle out there. It felt almost as if I were having lunch at the Hanging Gardens of
Babylon
Battery Road
It has been a while since I caught up with this girl. She is crazy funny and I love how hard she makes me laugh.