It is midweek Wednesday. Some have just returned to work from a long weekend, while others - myself included- are looking forward to the upcoming normal-length-but-just-as-covetable weekend.
We have been spending our weekends and public holidays window-shopping for furniture and fittings. It has been tiring. We have been travelling from one place to another, getting pong-ed out by raw materials and chemicals, but I am enjoying every bit of home planning.
I am fiendishly happy about getting our first piece of furniture!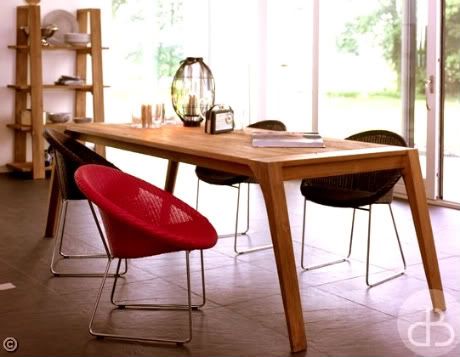 It is a dining table from
Journey East
that we had been eyeing for months. The table is made from recycled teak wood and the legs just go on and on.
I love the fact that the dining table is our first piece of furniture. I love how much bonding we will share over this table - regular family meals, dinner soirees with friends and of course, between the both of us.
Happy midweek, folks.