This was
my second trip to Tsukiji
.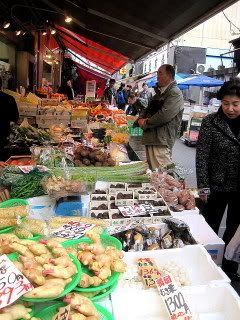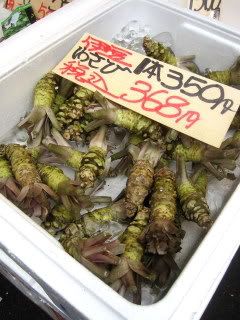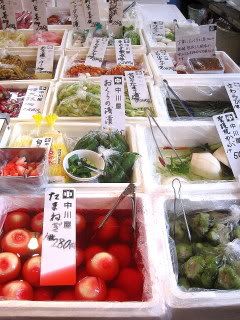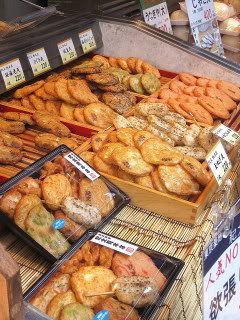 We had breakfast at Sushi Bun. The 150 year old sushi bar is also known as "No. 3," after Sushi Dai and Daiwa Sushi. The queue was just as long though and we waited for about 30 minutes.
There are
two sushi omakase sets
available. At first, I ordered a sashimi set but it wasn't enough. So I order an additional uni and otoro sushi. Learn from my mistakes – stick with sushi, folks! They also serve the sushi on leaves (instead of a wooden board). I have no idea how if that truly heightens the sushi experience but it made me feel good.
The sushi and sashimi were incredibly fresh – a bonus from having the largest wholesale fish market at your backyard. You know it's going to be a good day when you have sushi for breakfast at Tsukiji. I can just
feeeeel
it in my bones.
If I ever visit Tsukiji, I will try one of the less famous sushi joints (ok, I admit I've already spotted one) and see if there is a difference.
Sushi Bun
5-2-1 #8 Tsukiji-Shijo
Tokyo
Tel: 3541-3860