We struck burnished-gold with lunch at Breizh Café Crêperie Don't you just love their French countryside décor? And the waiteresses were clad in chic-as-hell Breton sailor's uniform that everyone wants this season.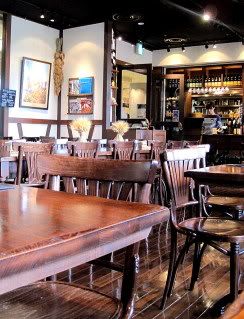 Related to the popular Creperie Le Bretagne, Breizh Café Crêperie specializes in buckwheat crep-, oh excusez moi, galettes.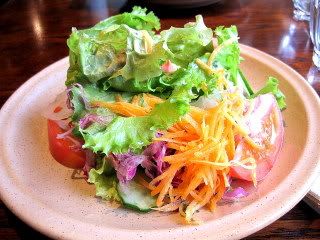 In anticiaption of our heavy (on the gut and pocket) dinner later on, we went for the most basic set that came with a salad, galette and coffee / tea. The salad was lightly-dressed with a vinaigrette dressing. Simple but pleasantly so.
We had one the spinach, egg and gruyere cheese, and another with mushrooms, ham and gruyere cheese.
I love spinach. Makes me feel really healthy ordering it, as if I'm repenting for my multitude of sugar-laden sins. Big grin.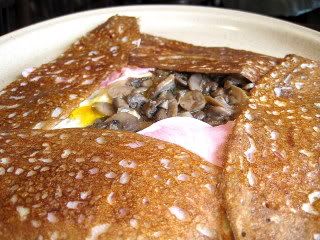 The other galette was of course lovely too. Both galettes had spent enough time on the pan, and earned their deserving crispness and brown-butter façade.
If it were 3-5 degrees warmer, I would have loved to seat outside. They have scarves for everybody but I would need a warmer for my crepes. Haha. Located on the 13th floor of Takashimaya Times Square, I sure felt on top of the world with our delicious galettes.
Breizh Café Crêperie
At various locations