Flaps of cashmere ice sheets
Lighter than gelato but more gratifying than ice kachang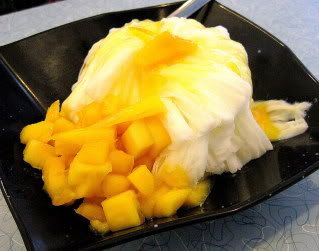 Victoria made a beeline for the Mango Mania, milk frost topped with mango puree and cubes. I had a few scoops of it but even that was enough to make me woozy.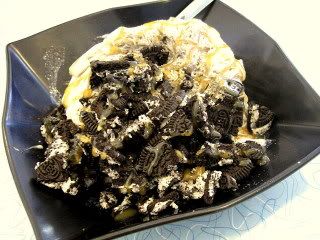 I customized my treat - black sesame frost, blessed with a heap of crushed oreo and caramel drizzle. It's odd how much I love oreo chucks. The whole oreo cookie or oreo smashed-to-smithering-sand bits don't do it as much for me, but oreo chucks? Perfectly scoopable. It would have been awesome if the black sesame was stronger (because I *black
seh-sar-mee
* you) but it was a great treat nonetheless.
I can't wait to have it again.
Summer Frost
41 East Coast Road