Moi, a
lazy waste of space
?
Guil-tee as charged!
After dinner at Itamae Sushi, Sanny took us to charming Zoe Cafe & Cake Shop that was located at a quieter spot of Causeway Bay.
I like the blueberry cheesecake slice, which wasn't even my choice to begin with. The blueberry, cream cheese and digestive base shared the spotlight equally, resulting in a light but assertive taste.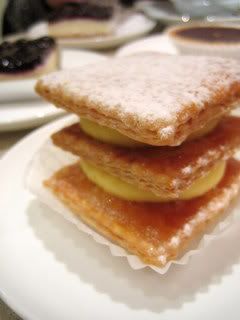 Zoe is apparently known for her 1459, a mille feuille layered with custard. I thought it was 'meh, comme ci comme ca'. Could it be that it was almost closing time and the puff pastry had gone stodgy and stiff?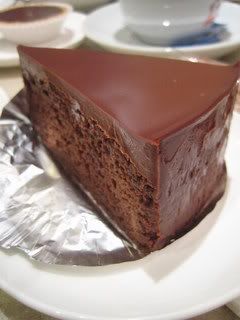 Out of the other smallish pastries, the Mud Cake looked most capable to satisfying my sweet tooth. However, I will admit it wasn't the smartest option after a big dinner at Itamae Sushi. It was undeniably potent but by the end of it, I wasn't feeling high on chocolate, just heavy with cake.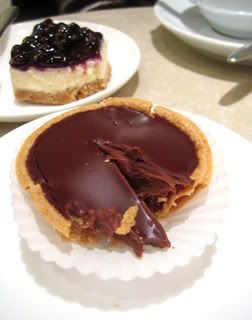 If you want chocolate, I recommend the ganache tart, a rich intense tribute to chocolate lovers. Punch without the paunch.
Now for the unsavory part: there is a HKD$50 minimum charge per person but frankly a cake and a pot of tea will tide you over easily.
Zoe Cake in 3 words : Petite Pricey Pastries.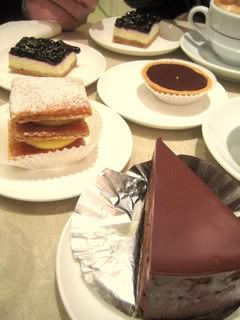 Zoe Cafe & Cake Shop

G/F Sunning Plaza
Sunning Rd
Causeway Bay