On our first night in Tokyo, my sister and I headed over to Isetan Shinjuku for food porn. To make the most out of my sweet foray, I decided to try Pierre Herme and Sadaharu Aoki.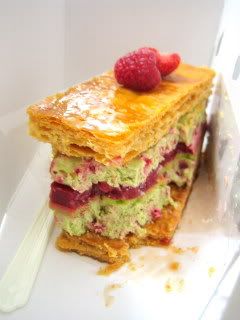 I love millefeuilles and I knew immediately I had to have the Millefeuille Montebello, a flaky buttery puff pastry filled with tangy raspberry and pistachio cream. It was absolutely stunning to see and taste it. Sigh, I'm still thinking about it.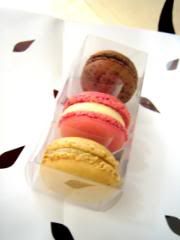 Of course we couldn't leave without getting his macarons.
Love at first bite for my sister, who almost wept with tears when she bit into the Rose.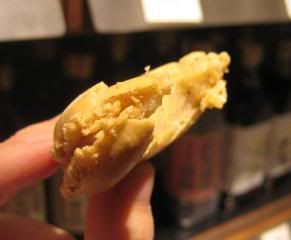 The chocolate was likeable but I didn't like the bland vanilla macaron. Having tried macarons from Sadaharu Aoki, Dalloyau and Pierre Herme on this trip (and Laduree before), I think Pierre Herme has the best macarons. They are the plumpest and fullest, with the optimum meringue shell to cream ratio.
Sigh, there's no turning back once you've had 'Pierre'.
Pierre Hermé Paris
Can be found at
Aoyama, Seibu Shibuya, Ikspiari at Tokyo Disneyland, Hotel New Otani and Isetan Shinjuku