Sadaharu Aoki was the first name on my 'To Try Or Die Trying' list. The Japanese pastissier who broke traditional grounds by infusing Japanese ingredients into French pastries, made his mark in Paris and has 5 boutiques (3 in paris and 2 in tokyo) around the world.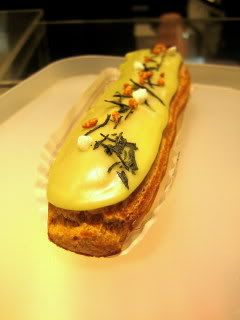 I had done my research and was ready to order anything with green tea, yuzu or black sesame. But I didn't. Because the eclair genmaicha had me at "
mooshi mooshi
".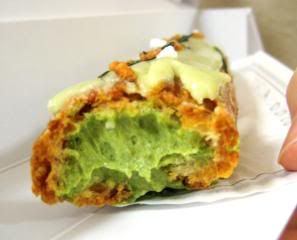 Genmaicha also known as "玄米茶" is the result of combining green tea with roasted brown rice. The result was an eclair filled with light cream, swathed with smoky bitterish aroma. I thought I was tasting hay at first; its flavours were totally unexpected but
increasing likable with each bite
.
We also bought 3 of his macarons - green tea, black sesame and fraboise.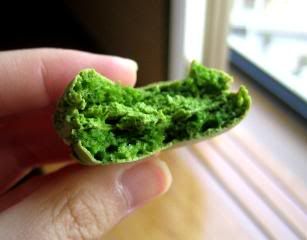 Though not as decadent-tasting as Pierre Herme, I liked the intense green tea flavour and since I basically like ANYTHING with black sesame, it did for me too.
around Isetan Shinjuku
around Isetan Shinjuku