I met my sister and her friends Adrrick and Sanny for dinner at Itamae Sushi. Since I was the only one
unemployed
on a vacation and time (like loose change) to spare, I was responsible for queuing up. I joined the unseemly queue at 7pm and our table was ready at 8:30pm just when everyone had arrived from work.
From then on, we were on Sushi and Sashimi Full Throttle.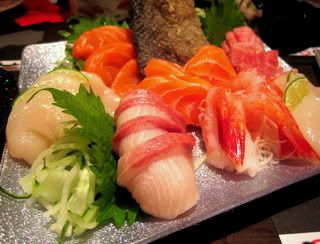 Sashimi platter of amaebi, hotate, otoro, yellowtail and salmon belly
Salmon and ikura sushi
Doesn't the salmon and ikura sushi remind you of a salmon-verison of oyako don. I love the contrast of this sushi - between the sweet salmon and saltish ikura; and the firm plumpness of the salmon and ikura balls which burst when nudged.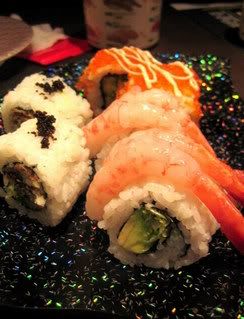 Sushi makis
The other makis were ok. I wasn't quite lovin' them.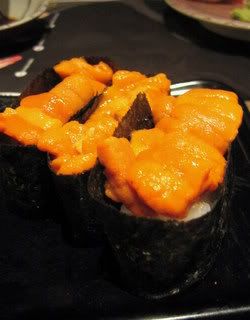 Uni sushi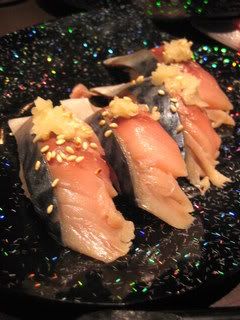 Mackeral sushi
Topped with minced garlic and sesame, the mackeral sushi was awesome.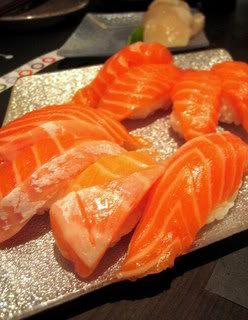 Salmon sushi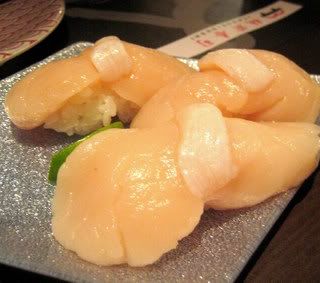 Hotate sushi
In a mouthful, I thought, can one have too much of hotate? No, not when it's indelibly fresh and sweet.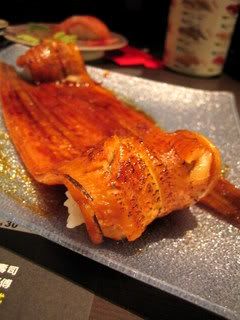 Sea eel sushi
Just check out the sea eel sushi... Roll out the r
ed carpet
anago! I'm so going to have my fill of 15-inch-long sea eel sushis before I head back.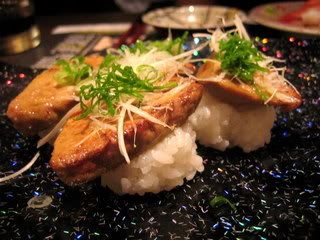 Since we were on an indulgent roll, we had Foie Gras Sushi. Ok, even I know it is a little odd but it was a one-time-only kind of thing and I definitely won't be dreaming of this tonight.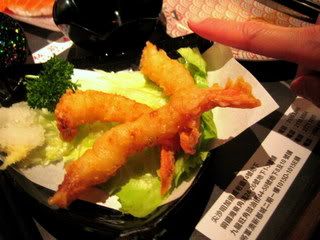 I won't be losing sleep over the prawn tempura too; each tempura was about the size of Sanny's finger and she's a petite girl.
It was definitely well worth the wait as four happy well-stuffed campers.
Itamae Sushi
24-26 East Point Road
Causeway Bay
Random Note:
Spotted: Vanessa and Chuck, KISSING
NOOOOOOOOOOO Yuck Yuck Yuck Pui Pui Pui