Everytime I head back to the apartment, I feel like I've been mummified in dust and particles.
On a good note however, I FINALLY met up with Diana in Hong Kong and she took me to Archie B's, a New York style deli in Central. The deli dishes out sandwiches and burgers, and was even
featured in Time magazine
. However the deli clearly caters to the lunch time office crowd as it was almost empty on a Thursday evening. Good for us though as we had loads to catch up and the last thing we wanted was to be chased out of a crowded restaurant.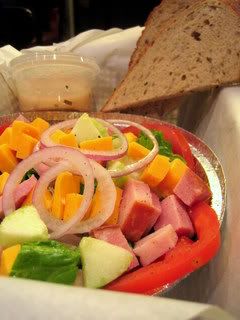 The not so great stuff first.
If you weren't thinking of having salad, well don't start because our Chef Salad was unforgettable in a don't-remind-me kind of way. The haphazardly-strewn turkey ham and Cheddar Swiss, and packaged salad dressing is the reason why people make fun of those who eat salad.
The fried mozzarella sticks was extremely likable but the marinara sauce was distractingly sourish. However, points scored for the stretchy mozzarella tug of war .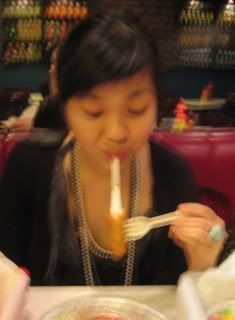 As if to further my point that salads are not Archie B's strength, the macaroni salad that came with our sandwich was blah blah and blah.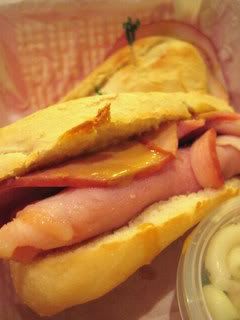 Luckily our NYPD Blue was saved the dish from being sent to the doghouse. It set off sirens with layers and layers of glazed baked ham tucked between a Hoagie Roll, slathered with with honey mustard. "Hoagie Roll"? It's like a cross between hot dog bun and baguette, awesome when warm and toasty.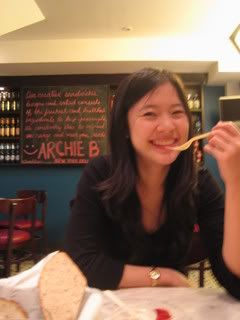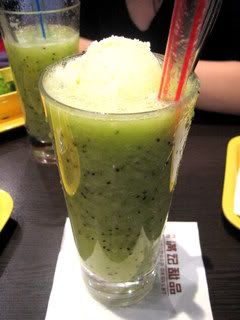 After Archie B's, D and I headed off Honeymoon Dessert at IFC for desserts and I had a kiwi juice with vanilla ice cream. Healthy yeah? Smug look.
Archie B's
7-9 Staunton Street
Central
Honeymoon Desserts

Shop 3013, Level 3 IFC Mall
8 Finance Street
Central