Lei Garden Restaurant is long-regarded as an old timer in quality Cantonese cuisine. The Orchard Shopping Centre branch was extremely crowded during lunch; in fact, if you don't have a reservation, you can
fudggettaboutit
.
It is also obviously a family restaurant as almost every table had elderly folks and kids - not that I minded for the hustle and bustle is all part of the experience, no?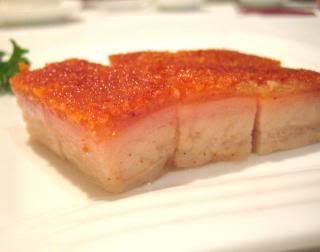 Lei Garden's roasted pork belly aka siu yoke was all about the skin-fat-meat ratio - 1 : 2 : 3 of crackling crisp skin, squishy fat and tender meat. Moments like these make up re-think my allegiance to char siew. Of course there is always room for the both of you, no wait, scratch that... I think my arteries beg to differ.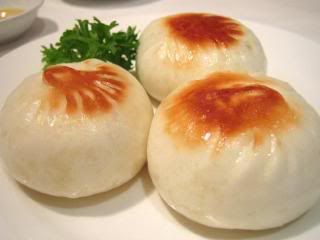 We didn't order the sheng jian bao aka pan-fried bao but a waitress was pimping it and we took on grounds that it was "freshly made". "Freshly made" the puffy ottoman-shaped bao was but I wasn't loving the insides, which had an overwhelming Chinese mushroom taste.
Next is a conventional take on the chee cheong fun with thickish flour skins and shrimp. I would have liked it better if the skins were thin enough to reveal the silhouette of the shrimps. Then again, the chee cheong fun has always been more of a since-it's-there-I-will-eat-it dish.
The pan-fried pork dumplings with crispy nest sounded more exciting than it looked or tasted. The dumplings were forgettable and the flimsy flour nest added neither flavour nor aroma to the dish. What about aesthetics? Well, it wasn't even
that
pretty.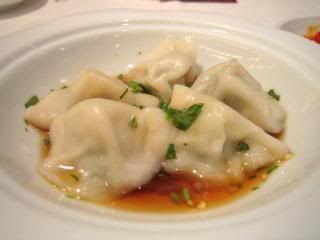 This pork dumpling dish was terribly unremarkable too. Though I may have forgotten what it's called but I will remember to stay away from 'pork dumpling' dishes at Lei Garden.
Something you don't see everyday is the pumpkin sandwiched between pan-fried shredded yam. I love pumpkin so by association this was pretty good.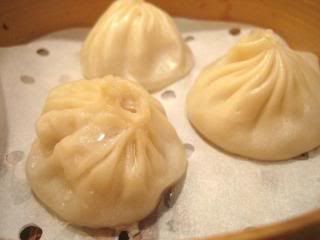 The shanghai steamed soup dumplings was quite a morbid disappointment. Yes there was 'soup' within the dumplings but it had hardly any flavour.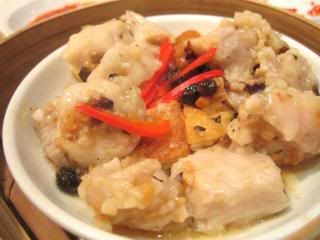 First and foremost, this looks like the steamed pork ribs but the waitress insisted it was grilled pork ribs (which was what we ordered). Fine, if you insist, I will comment from a 'grilled pork ribs' perspective and proclaim this a sham to all smoky grilled char-ry pork ribs out there.
If it were steamed pork ribs, it was pretty competent, save for too much fat.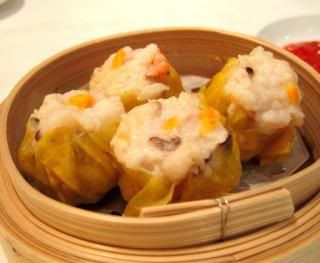 The siew mais looked promising but suffered from the same overwhelming Chinese mushroom scent.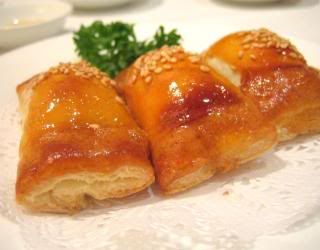 I think I'm biased towards triangular char siew pastry but really, you get more char siew oomph! Anyway, this pastry skin was on the thick side - a common trait of rectangular char siew pastries.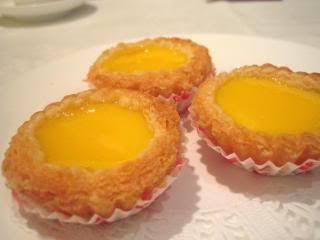 The egg tarts were a beacon of light. It had the much-desired wobbly insides and a flaky crust that shattered all over your clothes, the table and clung onto the ends of your mouth.
Apart from the disillusioned waitress, service was crisp, good and -gasp- friendly. I enjoyed my time at Lei Garden but on hindsight, the food wasn't spectacular, which really just goes to show that great company can right out so-so food.