"Michiko is a fashion designer...
so help me out here, michiko- what's going to be the It colour next season?"
"Black," Michiko said.

-Mammon Inc. By Hwee Hwee Tan.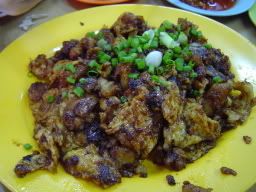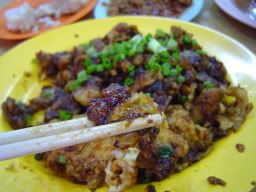 fried carrot cake.
i didn't mean to take a shot of this initially but it felt like injustice not to snap a shot of this sweet eggy sensation on chopsticks.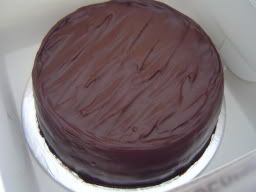 awfully chocolate's chocolate cake. stepping into awfully chocolate's cake felt like taking a step into a interior designer's studio and until you put your order down for a cake, i would not blame you for admiring the clean polished white surfaces. WHAT AN IRONY! since their brand logo is a chinese character HEI (mandarin for black). ok, back to the cake.