mistress of spice.
many saffron- coloured middays ago, sheryl and i had indian food at maharajah boat quay. though i don't have it often, i do enjoy a hearty north indian meal where the flavours are usually more well-rounded and less harsh on the buds.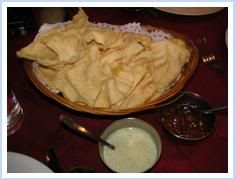 indian potato chips- papadums with a soury dip! our north indian spread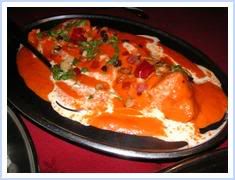 chicken kebabs i ordered- great tasting chicken wrapped in egg prata. right: fish masala
butter chicken and garlic naans were a potent mix.
thing about north indian food is that it is so unexpectedly expensive due to the herbs and spices that they use .. but nonetheless, it is a great cuisine to try out!