Author's note: Last two posts on Hong Kong. Happy 1st of September!
Perched on the 25th floor of Mandarin Oriental, I wanted to have dim sum at
Man Wah
as many have proclaimed it to be a Michelin-less restaurant that deserves at least a Michelin. I was hoping an underdog mentality would somehow work its magic into the food and service.
Think
We Try Harder - The Avis
There were a couple of set lunch options but we went ala carte. The dim sum at Man Wah is modern and elegant, with a finesse that resonates with neither Luk Yu or Lin Hueng.
Our sort-of amuse bouche - kung pao tofu. Crispy and slightly spicy.
Next up, a plate of mixed roast meats – suckling pig, roast goose and char siew. Heart-clogging awesomeness.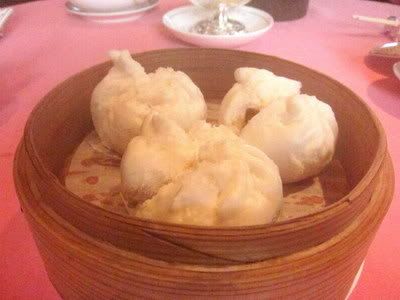 Barbequed pork buns
These barbecued pork bun look like they are shrouded in mystery, aren't they? Heh heh. I tore apart the fluffy clouds-like casing to find a stew-y filling that would scale the Impatient and Gluttonous.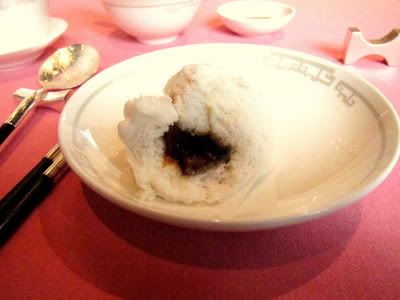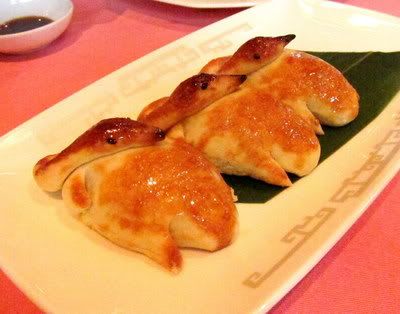 Roast goose puff brushed with yanmin sauce
No idea what "yanmin sauce" is but these cute goose puffs were buttery with deep caramelised flavour; in other words, I will have seconds of that.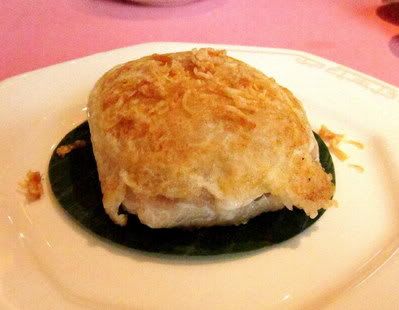 Chicken, glutinous rice
Not your usual sticky, leaf-wrapped steamed parcel. Man Wah added its spin on the glutinous rice by pan-frying with egg white and stuffing it with chicken and salted egg.
Freakin' ______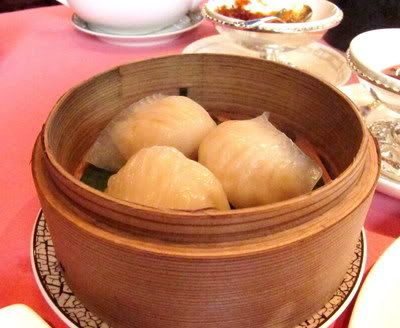 Tiger prawn, bamboo shoot dumpling
I am always in the mood for fantastic har gow.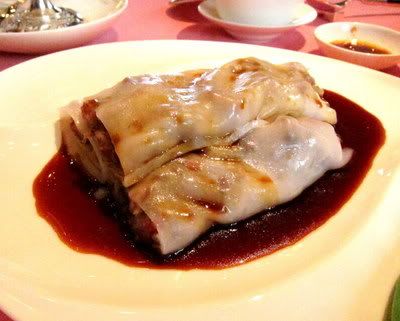 Cheong fun with char siew and pickled vegetables.
Oh my gaw-, they use proper char siew chunks instead of scraps for their cheong fun. I could never settle for the norm ever again.
I stupidly didn't take any pictures of our desserts (almond cream and egg white, and double boiled pear with chun bei and tangerine tea) because I thought they looked really plain. Well, they looked plain but were might mighty tasty!
I have always shied away from the taste of almonds (though I love almond nuts) but tried some anyway as soon as kw's mum said almond cream is good for our skin.
What a sucker.
Warm, comforting but assertive. It was heavenly.
At the end of the meal, our serve presented us with a couple of petit four - steamed yellow bean cake and red bean cashew cookie (mmm binge worthy).
At the end of the meal, my mum, who has dined at 3-Michelin star Lung King Heen, remarked she prefers Man Wah. Oh! Before I forget, while the food was exquisite and faultless, the kitchen service was quite painfully slow. I guess that meant more time for us to rest before we commenced an afternoon of shopping.