Stacks
is somewhere that K and his brother, also K, used to frequent, so it was ground zero for some bro-bonding (que fist-to-chest pump).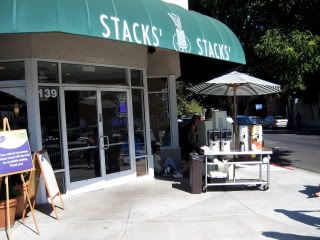 It is obviously very popular as in the morning when the streets are usually people-less, then suddenly, you are hit with a bunch of hunger diners pacing about, waiting for their name to be called.
We had to wait for about 25 minutes for a table but you could always get coffee first from the dispensers, which I think is a marvellous way of preserving world peace and everyone's sanity.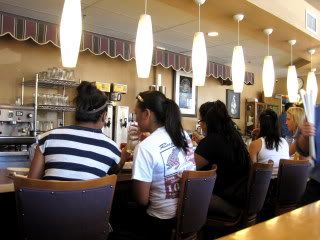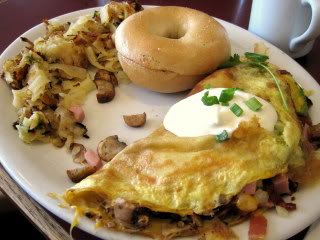 A girdle-busting Mighty Meat Crêpe wrapped with ham, bacon, sausages, onions, mushrooms, avocados, cheddar-jack cheese, sour cream and chives .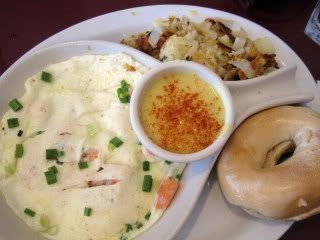 Egg-white Smoked Salmon Fritatta scattered with smoked salmon, spring onions, jack cheese, and hollandaise on the side.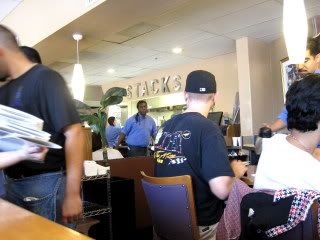 All in all, hearty, honest grub - not quite what the cardiologist ordered but what the therapist would have prescribed.