Photo-whoring in our twenties, fifties and sixties.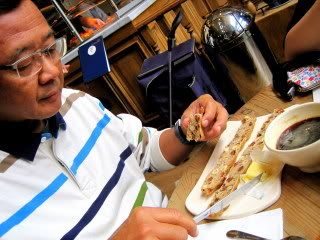 Dad with his raisin "flute" at Le Pain Quotidien.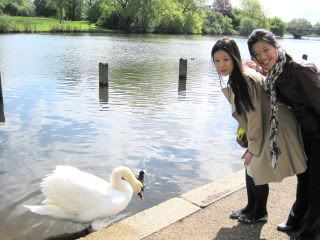 It almost seems like a ritual now to feed the swans at Hyde Park. Referencing monkeys at MacRitchie Reservior, gee, are we still allowed to do that?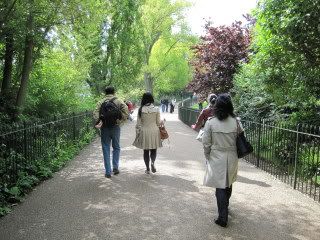 The Trenchies were out in full force on a glorious morning at Hyde Park.
Too beautiful deep red tulips.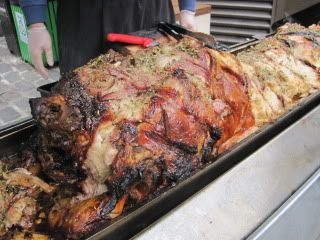 A whole hog at Camden Market.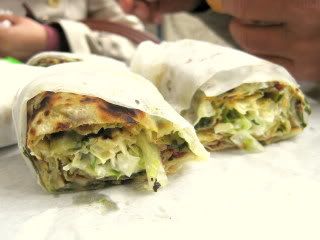 Fantastic Turkish spinach and yogurt rolls at Camden Market.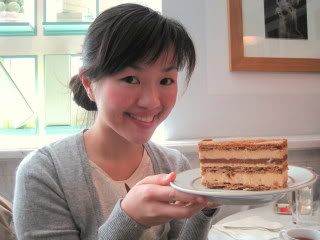 Mille-Feuilles and I at Laduree
Thank you for having us, London. My family had a fantastic vacation and we hope you continue to keep the pound accomodatingly low. I'm rubbing my crystal ball hard and I see a vague vision of you next year.