A market stacked with home-made, farm-grown goodness is a wee awesome place to start the weekend.
Borough Market
is undeniably
one of my favouritest places
in London. Do come with an empty gut or you will find yourself fighting a losing battle.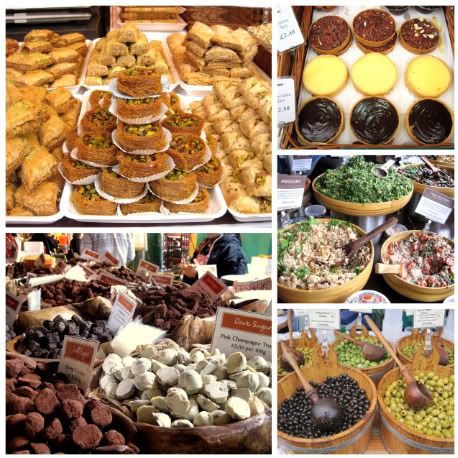 How I wish I could stuff my luggage full of treats and share it all with you back at home.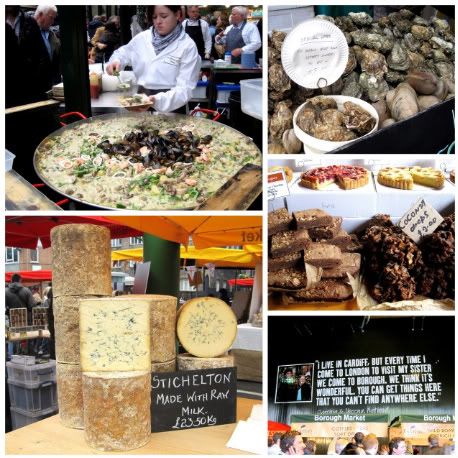 I just wanted to let you know that while we were stuffing our faces, I kept you guys in my thoughts - maybe that's why I was eating for so many of you.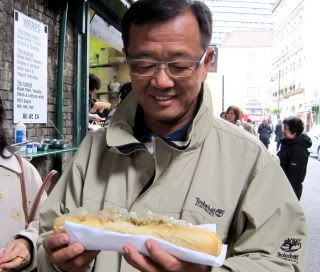 Salt beef baguette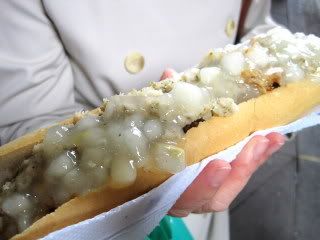 Roasted pork loin with apple sauce sandwich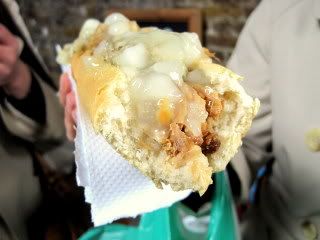 Cross-section of the roasted pork loin sandwich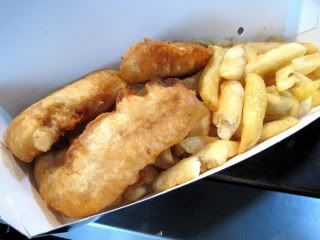 Skate and chips that was an interesting alternative to cod or haddock and chips
"No autographs, please..."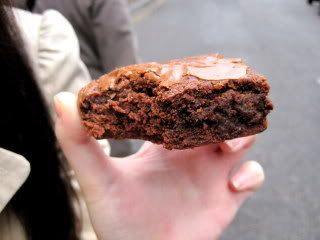 An intensely fudgey chocolate chip brownie