Ivan:
There's deep fried calamari calling your name! Yixiao! Yixiaooooo!
You had me at "deep fried calamari". How could I not respond to the mating call of deep fried calamari? I'm only human – albeit one with a deep enduring love for anything deep-fried.
Picture by
Ivan
The deep fried calamari with salsa was the only thing we ordered off the menu. The rest of the dinner was at the chef's discretion, which I highly recommend as it wouldn't cost you extraordinarily more to go omakase-to (does this make "omakase" sound more Italian?) and you get more interesting dishes.
Do note however that Chef Victor Hu is only at Michaelangelo during dinner time.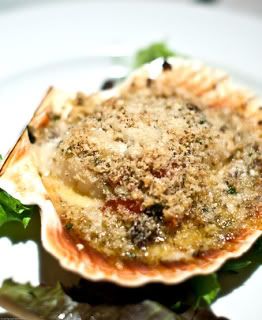 Picture by
Ivan
One of the starters was scallops baked with garlic "crumble" breadcrumbs. Must. Not. Lick. Screen. I have never really cared for scallops but these were seriously delicious. Of course, we
are
talking about sweet scallops baked with garlic - oooo garlic - toasted nibs.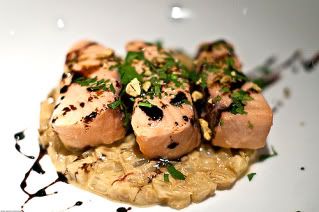 Picture by
Ivan
I also found Big Love with the salmon confit. Resting on a bed of fennel that had been simmered in vegetable stock and a dash of cream. It was the salmon at its most ethereal.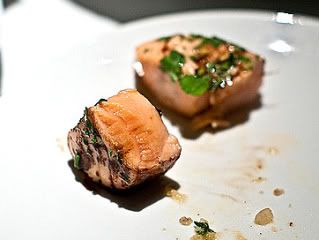 Picture by
Ivan
If anyone asks me how I would like my salmon done and I ever forget to reply, "confit", permission to whack me on the head - hard - granted.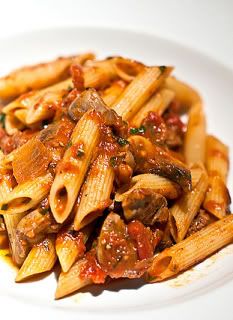 Picture by
Ivan
The chef whipped up a chicken liver penne for one of our main courses. Is liver the new bacon? I sure hope more people become liver lovers. More complex than salty-fatty goodness of bacon, the liver lent a bitterish touch to the tomatoey al dente penne (ok I admit, I suck at describing pastas!).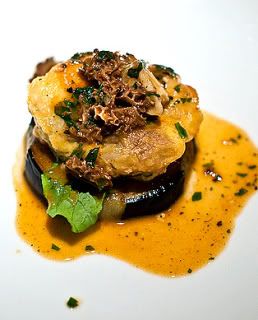 Picture by
Ivan
Our next main course, the monkfish, pan-fried with egg and cream, on an eggplant medallion was pretty good too.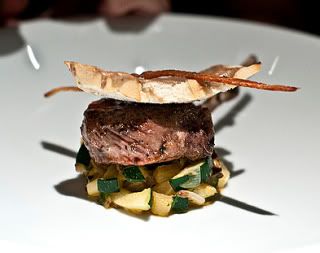 Picture by
Ivan
For our last main course: from bottom to top, sautéed zucchini, grilled lamb rack, chicken pate crostini and bacon strip-fry. The lamb was a little too tough for me but I loved the buttery smooth chicken pate. I swear there's a bacon haystack somewhere… and I'm going to hunt it down.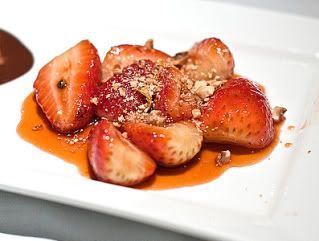 Picture by
Ivan
For dessert, the chef prepared a tart studded with pine nuts, paired with chocolate sauce and with vanilla bean ice cream, as well as a helping of caramelized strawberries, piqued with orange zest and green peppercorn.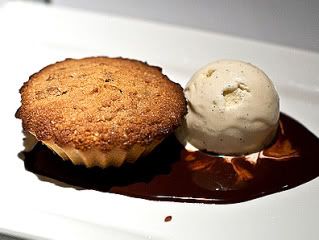 Picture by
Ivan
Picture by
Ivan
For a couple of Plate Scrapping Jedis, it was a great way to end the meal.
Michelangelo
Block 44 Jalan Merah Saga
#01-60 Chip Bee Gardens
Tel: +65 6475 9069