Look how much Toro and Soba have grown!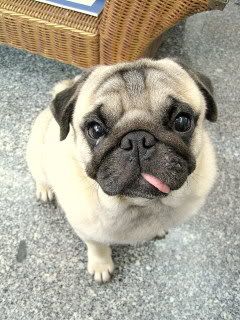 It's been a year
since these pups entered our lives (and relived my sisters and I of "grandchildren duties"). Soba, the almost waif puppy hence his name, has
blossomed
ballooned considerably and should probably be renamed 'Udon'.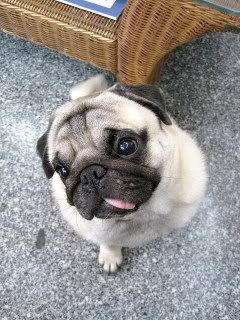 But lately we've been calling him 'Frank as I have just finished reading Born Round by Frank Bruni, whose past complusive eating habits reminded me of Soba.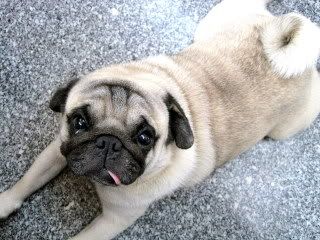 Does he remind you of a 'Frank'? And when people ask us,
how can you tell them apart?
One of the tell-tale signs is Frank's, formerly known as Soba, mid-exposed tongue. I swear it's always there ... in anticiption of tea breaks and suppers.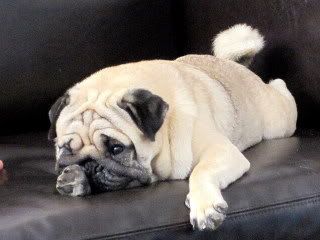 Well, we didn't want to leave Toro out so we nicknamed him "Sam" after Sam Sifton, the current New York Times restaurant critic.