Beacon is an urban steakhouse.
And what makes Beacon an urban steakhouse as opposed er, an
it's-ok-to-drip-gravy-on-my-shirt
steakhouse?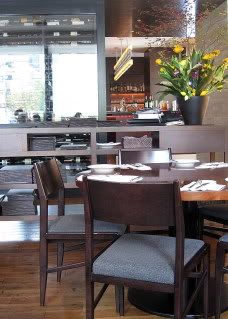 Well, for starters, the sharp and swanky décor. During the week, it's probably a fantastic place to host business associates or celebrate a new deal but on the weekends, Thomas Pink shirts give way to blush-pink Chanels. Hmm, jeans are probably doable for lunch but provided they have previously appeared on Refinery29 or NyMag's Cut blog.
But like any popular steakhouse, walking in without a reservation is a bad bad idea – yup, almost as bad as dripping gravy all over your Thomas Pink.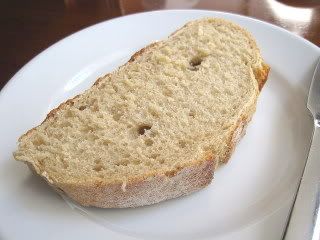 As soon as our orders were whisked away, rustic slices of warm bread made their way to our table. You can tell from the lack of airholes that it was very compact and dense slice. Initially I didn't want to fill myself up but the bread was incredibly soft so it was gone before one could spell c-a-r-b-o-h-y-d-r-a-t-e-s.
The menu sounded fantastic and thankfully there was a 3-course Saturday lunch menu which really helped with indecisions.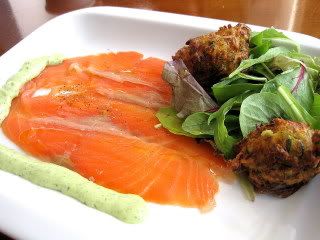 We started off with smoked Norway salmon and crusty zucchini fritters with a slick of dill mayo.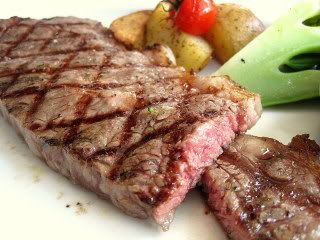 For my main course, we went for the Grilled Wagyu sirloin steak for an additional 2000 yen. If the man-equivalent of a US Prime Black Angus Beef is an investment banker who puts in 20-hour-a-day, 6-day weeks, the man-equivalent of the Wagyu would be a dude-socialite who considers 18 holes at the golf course a hard day at work. It was awesome - well-grilled medium rare with that distinguishable fat squash in every bite.
For desserts, it was Return to the Classics with a dense Lemon mascarpone cheese cake with ginger snap crust. Lemon, cheese and ginger snap – things I like in a dessert.
But what made me loopy was Beacon's espresso creme brulee. Creme de la creme of all creme brulee desserts. The torched brittle surface cracked to reveal a luscious almost-molten inside that I can still remember till THIS day (yes, despite my goldfish memory!). To top it off, Beacon's espresso gelato was one heckofa smooth criminal.
Last meal in Tokyo - saddness.
Beacon
Shibuya 1-2-5, Omotesando
Tokyo
Tel: 6418 0077