teh love of my life.
yang and i popped by at ikea's today for christmas presents.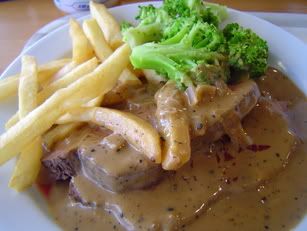 i had the steak, yang had the meatballs and we topped it off with serviettes
? nah we will just lick our fingers
chicken wings.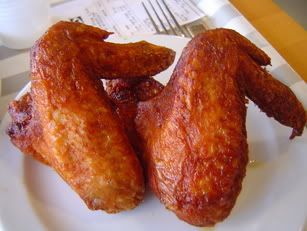 slight exaggeration? none taken.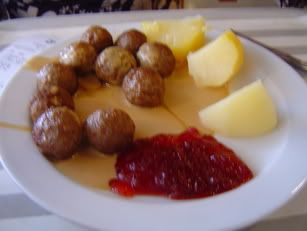 for tea, it was almost hilarious. as yang could not tear herself away from the delectable temptation of beef rendang, we shared a plate of nasi padang from mansor d' cafe (3rd level) at far east plaza.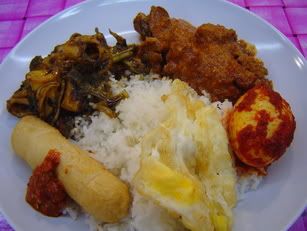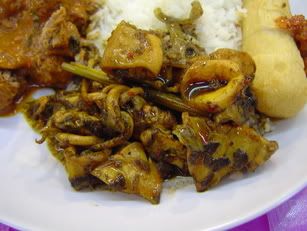 beef rendang. black squid. egg in sambal, fried egg amd fishcake. thereby creating a fiery feeling in my tummy.. feeling very LOTR mordor-ish.. oh! you definitely have to grab a cup of teh tarik.. i don't know how they do it but it is remarkably fragrant.. very different from the limp pasty drink that you get from most places nowadays.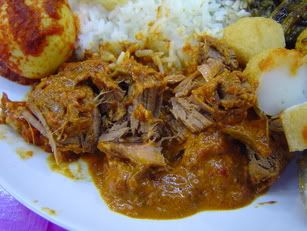 i am so glad to have found this unassuming nasi padang outlet in such a convenient place in town.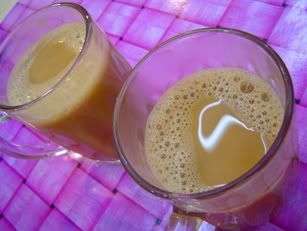 now we're talking
sedappp!