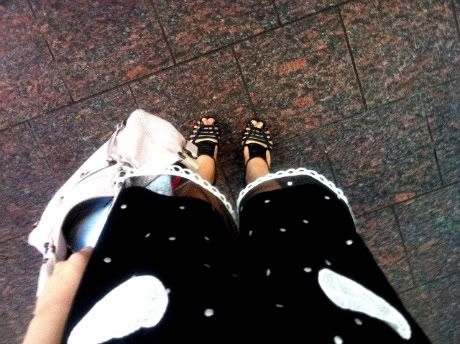 How was your weekend, folks?
My energy level resembled a roller coaster that plunged drastically on Saturday before picking up again on Sunday.
We celebrated Dave's birthday with a late but fantastic dinner at Nicolas Le Restaurant. I woke up the next day, feeling as if I had been nailed to the bed. It was tiring enough to just sit up straight, let alone do anything productive. Throughout the day, I had to rely on sugary snacks to keep myself awake. Yup, in my state of daze, the wise geezer in me thought a sugar binge was the way to battle a lack of sleep.
Though it was Dave's birthday that we celebrated, it sure felt like I was the one who aged decades. Er, 26 going on 62?
Thankfully, on Sunday, I recovered thanks to a currypuffed breakfast, salvaging my weekend in time.
More on our dinner at Nicolas Le Restaurant soon!