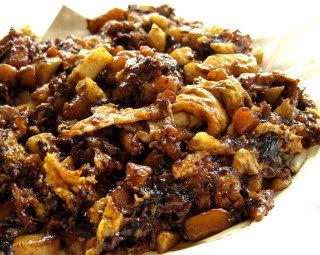 A weekend of little surprises with my favourite black carrot cake from Serangoon Food Centre.
Bankaku's shrimp crackers from Gerald, Harry Potter, Canele's Nougatine, fireworks during ballet under the stars, Bob Blumer's coconut shrimp and a birthday present from my sister in Hong Kong.
I loved Weekend #29 (according to my handphone).