This is by no means a comprehensive coverage of their street food, just some other stuff we tried out and oddities we came across.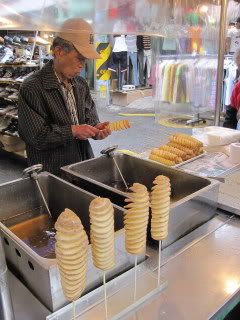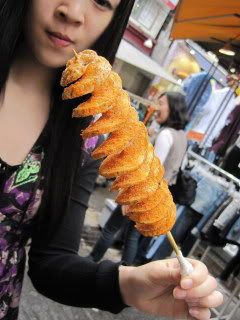 Tornado Potato, potato twirls deep-fried and sprinkled with spicy powder.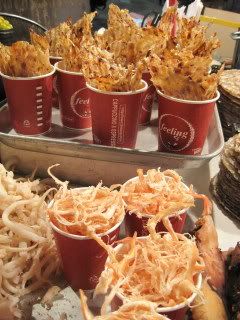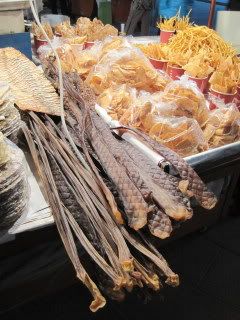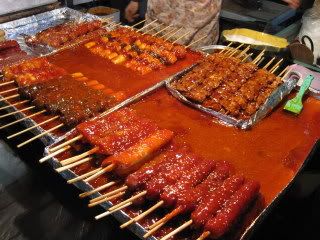 French-fry coated hot dog - very very wrong. Que Super Junior's
Sorry Sorry
.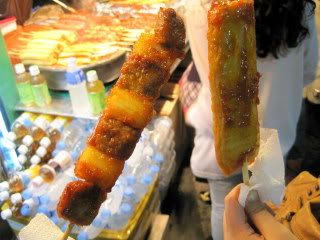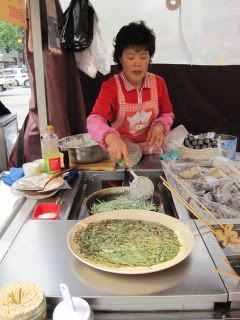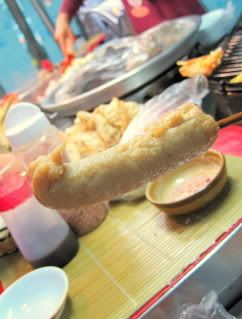 Ode to Goo Jun Pyo.