koi-yingly so.
"special lunch friday" with mum took us to keyaki at pan pacific hotel. it is a long way into the resturant and you will find a japanese garden, complete with leafy greens and bamboo, and a koi-filled fountain upon arrival. a traditional japanese resturant, the resturant's interior boasts a structure of real keyaki wood and its dated appearance looks almost purposely done, as if to cast out any pretentiousness.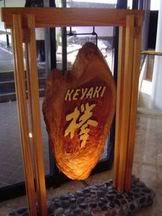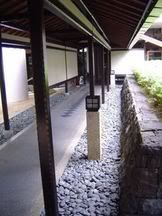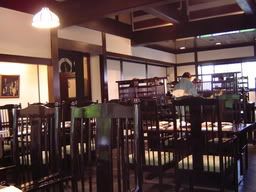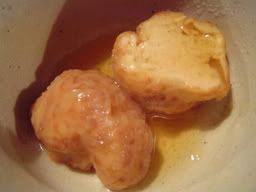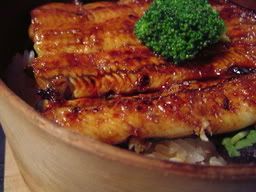 appetizers came in the form of minced salmon, covered in gravy. and being a die-hard fan of eel, the tempura-una set was a no-brainer. a spoonful of unagi never did anyone harm. just look at how pretty the entire meal looks!
a basketful of tempura.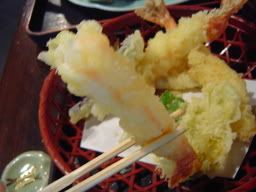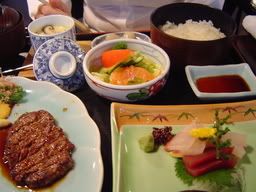 mum ordered the teriyaki-beef-sashimi set, so that we could try out as many varied dishes as possible. the joy of sharing! "the beef is even better than steak," remarked mum.
i think next week will be a special event bacause YANG returns home! haha. i might just call in 'sick at work' ...