A few of my friends asked if I prepared dinner.
If by "prepared," they meant:
1. Emailing my family friend for ideas
2. Contacting her friend for suggestions
3. Giving final approval to the proposed menu
4. Hanging around when the setting up was done... Then hell yeah, I prepared dinner!
But the truth is a couple of family friends helped to put together the nosh. I have 110% trust in them because they prepared such a wonderful bash for Christmas Eve and New Year's Eve parties last year.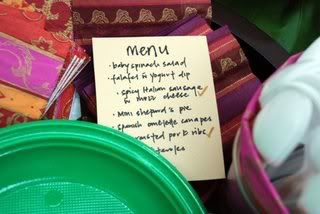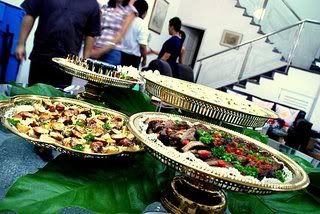 Menu
Falafel with Yoghurt dip
Spicy Italian Sausage & Mozzarella cheese
Breaded Prawns with Mayonnaise dip
Mini Shepherd's Pies
Spanish Omelette Canapes
Slow Roasted Pork Ribs
Warm Baby Spinach Salad with Balsamic dressing
Mini Profiteroles filled with Vanilla Cream & served with Chocolate sauce
The food was a hit and I would have loved to claim all the credit but noone would have believed me anyway.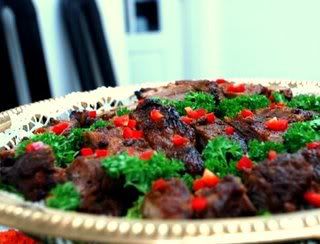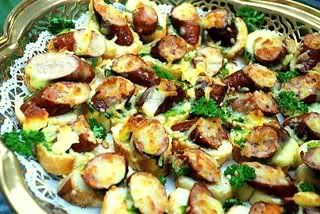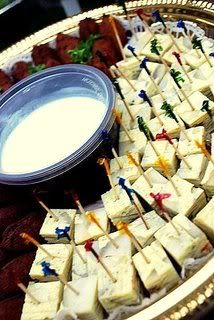 I was super psyched when Yang used what's left of her free time to bake red velvet cupcakes with vanilla frosting and heart sprinkles.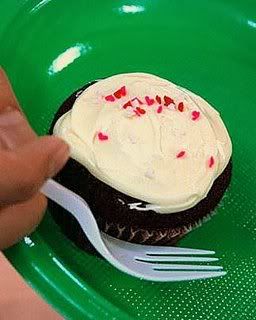 They were clearly well-appreciated by everyone, especially Gerald who was onto his 3rd cupcake when caught in the act.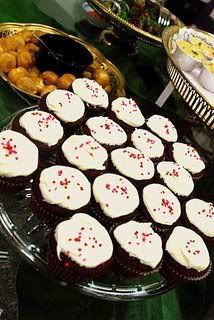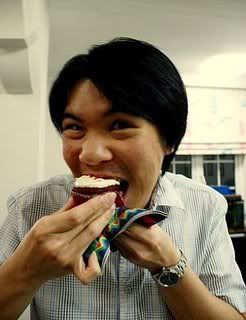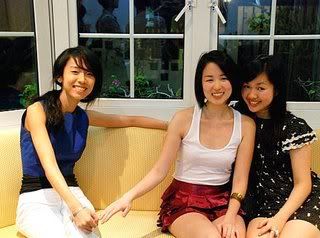 Where
Wally
Diana?
Party planning was fun. I miss it.