After a jazz performance at Cotton Club, my sister's colleague Dale took us to nearby Sushi Zanmai for er, sushi. Sushi Zanmai is known for value sushi and they have an outlet at Tsukiji.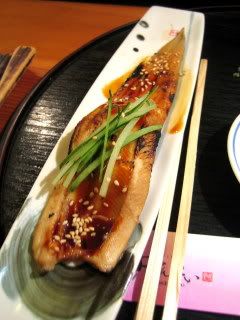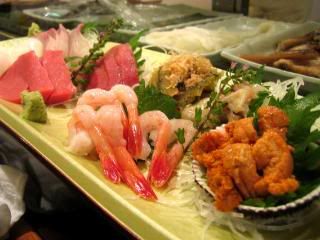 Sashimi platter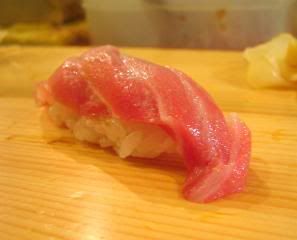 Otoro sushi
The other side of the otoro sushi
Anago sushi
Clam miso soup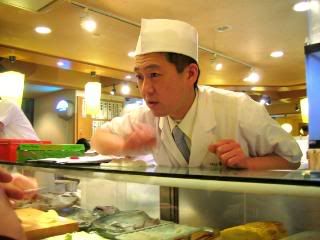 Our chef
I thought it was pretty average - I mean, it bearing the "Tsukiji" label amplified expections but I wasn't blown away. Hmmm then again, I guess the word we are looking for here is "value" and I think I've been spoilt rotten by the good sushi I have had all holiday.
Sushi Zanmai can be found at various locations