I have been to Roppongi and remember loving the pristine neighbourhood for all its chi-chi-ness.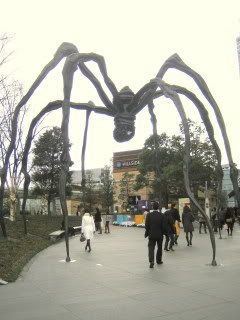 Roppongi Hills
Louis Vuitton at Roppongi Hills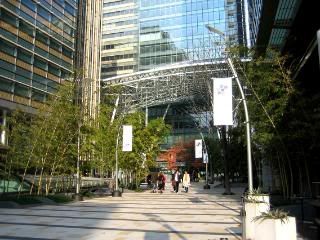 Roppongi Midtown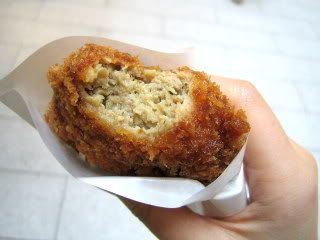 After my dessert from Jeal-Paul Hevin, I decided I needed something savoury. However there wasn't much savoury snack food at Roppongi Midtown so I ended up with a deep-fried pork katsu from
Hiratabokujyo
. The lady behind the counter convinced me that the 300 yen katsu was juicier than the 200 yen one, which I got. It was so good! This picture doen't do the katsu justice as you can't see the juices hidden behind the panko-breadcrumbed armour.
Tucked behind Roppongi Hills, Azabu Juban is an idyllic neighbourhood filled with family-run shops.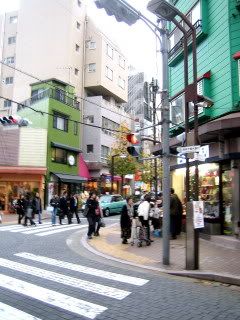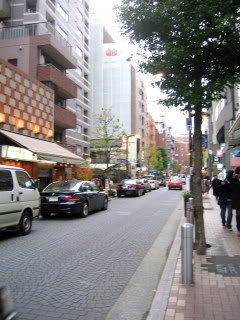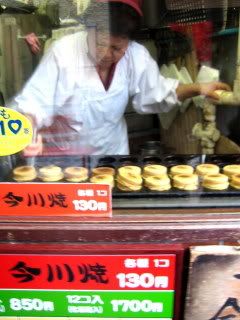 How can I resist freshly-made dorayakis?
Especially one that resembles a little coin-like dorayaki brimming with red bean.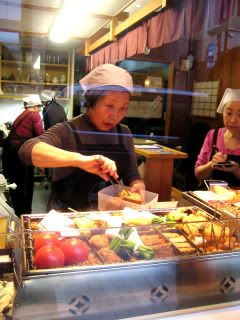 Fancy oden? Hmm, not for me today.
Just down the street I watched this man grill yakitoris only upon receiving orders. Many people stopped to grab a couple of sticks and I felt compelled to try a stick. Yeah, think peer pressure, herd mentality etc...
There were many kinds available, including beef cubes, pork and offals, but I opted for the safer chicken thigh meat. To be honest I had no clue whether I ordered chicken or pork and I didn't want to look like an idiot in front of the yakitori people. No regrets.
For more information about Azabu Juban, visit its website at
http://www.azabujuban.or.jp/
.